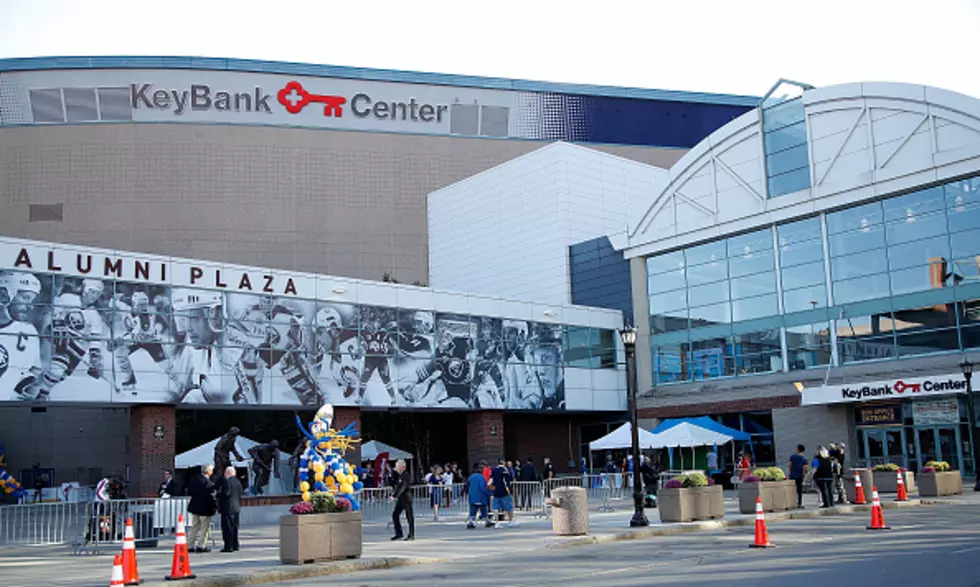 Buffalo Beauts To Play Doubleheader With Sabres in Key Bank Arena
Getty Images
The NWHL Buffalo Beauts have announced they will be part of an NHL-NWHL doubleheader with the Sabres at Key Bank Arena in December. The Beauts will make their first appearance of the season at Key Bank Arena on Saturday, Dec. 29, hosting the Minnesota Whitecaps at 2 pm.
The doubleheader will finish off when the Sabres take on the Boston Bruins later that day at 7 pm. Every fan who purchases a ticket to the Sabres game will receive a ticket to the Beauts game. According to a press release from the team,
"Season tickets for the 2018-19 campaign will be available for $120 and will include a ticket to all eight Beauts home games. In addition to their Beauts tickets, every season ticket holder will also receive a voucher good for one 300 Level II ticket to a select Sabres game this season."
Individual game tickets will be available as well for the season and that information can be found here.