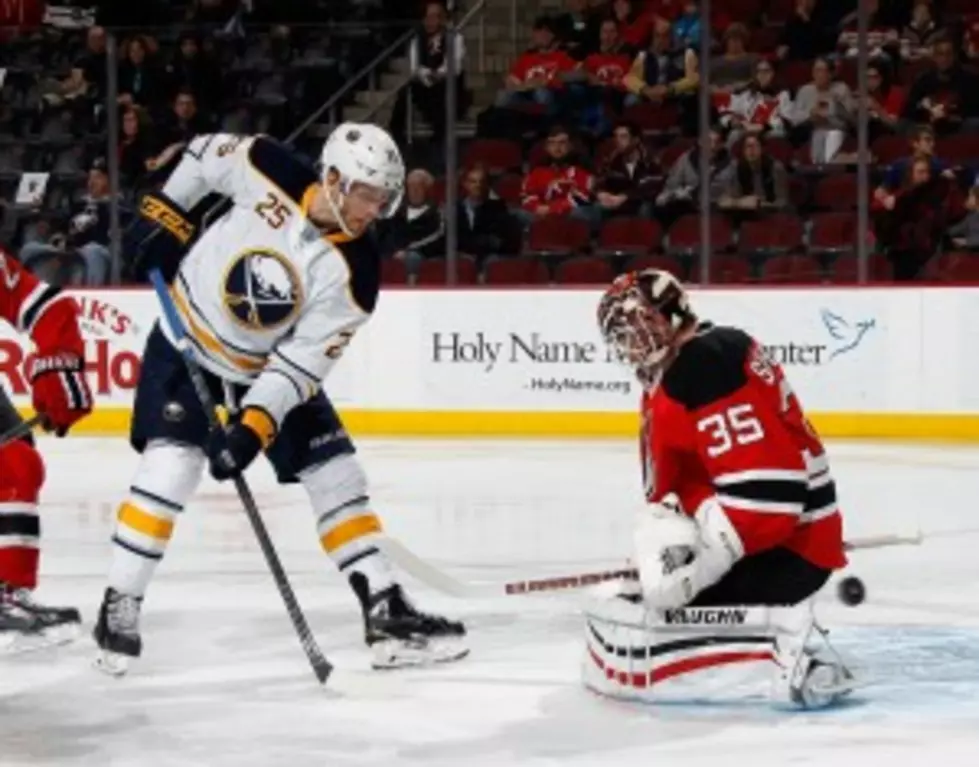 Buffalo Sabres Lay Down And Play Dead Again
Mikhail Grigorenko scored his first goal of the season in Tuesday's game at New Jersey (Getty Images)
Oh, the days when watching Buffalo Sabres games was actually fun.  Those days are long gone and give credit to any fan who can actually stomach sitting thru an entire game from beginning to end.  The Sabres had another horrendous first period, giving up three goals including one shorthanded enroute to a 4-1 loss to the New Jersey Devils on Tuesday night.
After being outshot 13-4 and outscored 3-0 in the opening 20 minutes the Sabres settled down after that but the damage had already been done.  The Sabres lone goal came in the second period when Mikhail Grigorenko scored his first goal of the season on the power play off an assist from Chris Stewart.
The Sabres surrendered a late goal into an empty net when goaltender Jonas Enroth was pulled in favor of an extra skater.
The Sabres play in Carolina on Thursday night.