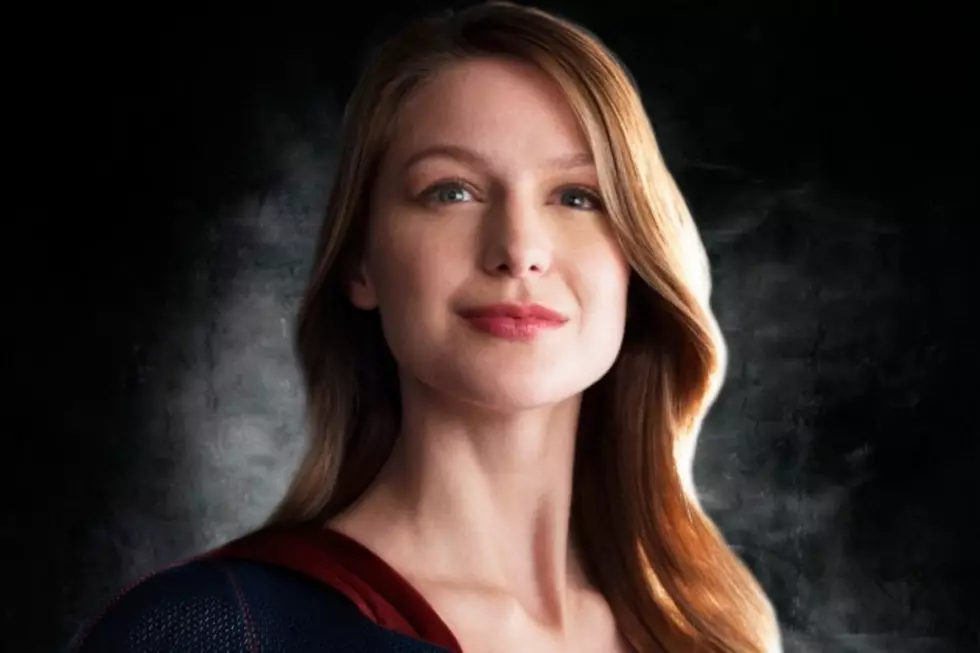 CBS 'Supergirl' Set Photos Reveal Kara's Human Disguise, New Toyman
CBS
CBS' upcoming Supergirl TV series took off with the first look at Glee star Melissa Benoist in costume as Kara Zor-El, and with production formally underway, hers isn't the only look in the public spotlight. See the "Clark Kent" of Kara's human identity Kara Danvers in new set photos, along with our first look at DC's new Toyman!
As collected from multiple Twitter sources, our first look at set photos of the new Supergirl, see Kara very much following the model of her Super-cousin, adopting glasses and a more subdued hairstyle to better blend in with her new job at CatCo. Also seen on the set was Smash star Jeremy Jordan as hotshot CatCo programmer Winslow "Winn" Schott, who carries a torch for Kara and has his own future as DC supervillain the Toyman, and Mehcad Brooks as a rather buff Jimmy Olsen.
Most recently adding Iron Man villain Faran Tahir, former Super-stars Dean Cain and Helen Slater, Chyler Leigh as Kara's sister Alex, David Harewood as Hank Henshaw/Cyborg Superman, Calista Flockhart as Cat Grant, Laura Benanti as Kara's Kryptonian mother Alura and True Blood star Mehcad Brooks as an older rendition of Jimmy Olsen, here's how CBS formally describes the new series:
Based on the DC Comics character, the drama tells the story of Kara Zor-El, who was born on the planet Krypton, but escaped amid its destruction years ago. Since arriving on Earth, she's been hiding the powers she shares with her famous cousin Superman. But now, at age 24, she decides to embrace her superhuman abilities and be the hero she was always meant to be.
CBS' Supergirl will also feature appearances by DC villain Lumberjack and the rest of Kara's adopted family the Danvers, as well as a Super body double for a brief cameo. Arrow producer Greg Berlanti and No Ordinary Family's Ali Adler wrote the script and executive produce, joined by CW superhero producer Andrew Kreisberg.
As with DC's approach to movies and TV thus far, the new Supergirl series will establish its own independent continuity, outside of Arrow and The Flash, or the inevitable Justice League movie, as CBS boss Nina Tassler previously downplayed the possibility of any CW crossover.
You can check out Supergirl's new CBS look below in the photos above, and stay tuned for the latest on the new fall series!