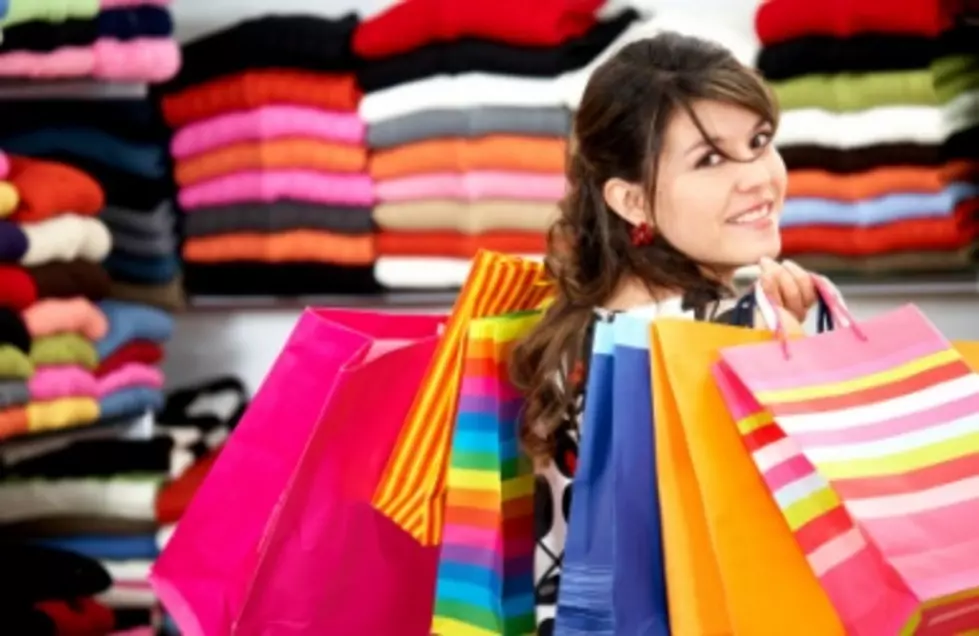 Furniture, Clothes, Toys, Household Goods – Buffalo, NY's Best Thrift Stores
(TownSquare)
Want to find some great treasures for a great deal? From vintage games to antique household goods to unique clothes, the list goes on and on! If you are looking for something truly unique, then you should consider a thrift shop.
So what are the BEST Buffalo thrift shops? Here are a few....
Buffalo Street's Salvation Army

2196 Seneca St Buffalo, NY 14210

Love this place! Has the best used selection I've seen in Buffalo. It is huge and has a ton of men's, women's, and children's clothing along with shoes, books, furniture, kitchen supplies, etc. I came in here yesterday and bought 6 clothing items for $10. Doesn't get better than that," a Yelp user wrote.

Restore - Habitat for Humanity

1675 Southpark Ave Buffalo, NY 14220

A Plus Bargains

1234 Abbott Rd Lackawanna, NY 14218

If every thrift store ran like A+ it would be a  dream come true. Super clean, large space and always full of new merchandise. The pricing is reasonable, the only problem is that I can never get out here enough! So I don't always find good things, but when I do they're good. One of my favorite things about A+ is the way they hang their pants. The waist band is out so you can easily read the tag for sizing. Their dress selection isn't very extensive...however their housewares is usually pretty good. Check it out if you're ever in the  south town area," Kristin wrote on Yelp.com.

Amvets Thrift Store

1900 Ridge Rd West Seneca, NY 14224

This is my FAVORITE Amvets for clothes, although the one on Elmwood always has my heart for service and pure nostalgia.

Service/Ambiance - This is in a VERY nice, well taken care of building. Some decent landscaping, nice parking lot (still no shade though!). Very clean inside," Diana wrote on Yelp.com.

Southtowns Ladd Thrift Shop

2280 Seneca St Buffalo, NY 14210

Quick turnover of inventory. The prices are very reasonable. The volunteers are very friendly. The items are always clean and in very good condition," Marguerite wrote on Yelp.com.

A Kings Ransom

3748 S Park Ave Buffalo, NY 14219

An interesting little shop that once was a funeral home.  A Kings Ransom has everything you could ever need for a home.  They have toys for kids, furniture, clothes for everyone, kitchenware, books/music/movies, and more!  The quality of the goods seemed good with plenty of good life left.  Prices all seemed reasonable (10% discounts for Vets & Seniors).  The owner is super friendly and helpful to0," Kevin wrote on Yelp.com.

This store always has a great selection. I pop in Second Chic when I'm looking for something unique to add to my wardrobe which is good quality with a reasonable price tag. They have a nice size range and it's arranged well, usually by color within S, M, L, which is great when I'm seeking a specific piece," Lois wrote on Yelp.com.

Savers Thrift Store

3701 Mckinley Pkwy Hamburg, NY 14219

Indoor garage sale, all the way. Full of treasures, and to some maybe trash, but certainly fun to check out! It's a total blast from the past! I saw so many things that we had growing up," Lindsay wrote on Yelp.com.

St Vincent De Paul Society

1298 Main St Buffalo, NY 14209

he staff here is very helpful, kind and fun...wonderful place to find interesting treasures for extremely reasonable pri¢e$," Linda wrote.