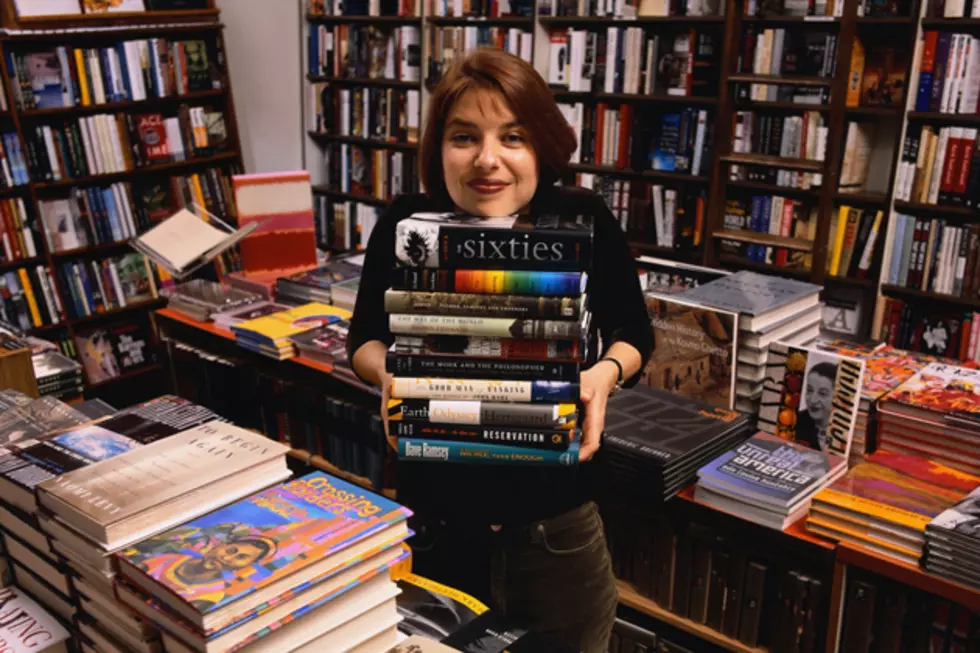 The Best Ways to Buy Textbooks — Stores, Online, E-Readers and More
iStockphoto
Buying textbooks can be a difficult, uncertain, expensive process, especially if you're an adult going back to school for the first time in a few years. To help you out, we've gathered some of the best ways to buy or access textbooks.
Textbooks have come a long way in the last 15 years, with technology reshaping the industry into a more user-friendly environment. Consumers, students and professors are now the ones in control.
Whereas you used to have to go to an actual bookstore and buy your textbooks there, you have many more options. There are four main categories: in-store, the Internet, e-readers and E-Reserve. Below we've listed the latest textbook services and options so that in the end you can make the best decision for your situation.
Bookstore 101
Still unchanged is the opportunity to shop directly at your school's bookstore. Many colleges and universities today have partnered up with national bookstore chains, such as Barnes & Noble, which means larger selections and Starbucks coffee (if that matters to you). But smaller, independently owned bookstores will generally provide better attention to detail and personalization.
No matter what entity owns the bookstore, this option provides you with convenience. The location is directly on-campus, providing easy pick-up. Additionally, professors submit lists of textbooks to the store beforehand for your benefit, so the store will have the proper edition and translation (if needed as specified by the professor). This convenience does have an opportunity cost, and that is higher prices. You can buy used books, if they're available, but if you need the latest edition, you're probably going to have to pay full price.
Your Digital Shopping Cart
The Internet, along with sapping all our focus, provides us with hundreds of outlets to purchase textbooks, some even directly from the publisher (eliminating the middleman that is the bookstore). Amazon, eBay and various other websites provide a cornucopia of options from which to choose. Often these sites will provide new editions at a cheaper price. You can also purchase older editions, international editions or used copies, all for cheaper prices than the newest version.
At the same time, more and more universities are creating book-sharing and buy-back sites online. This lets you to buy cheaply and enables other students get more money back from selling them to you than to the bookstore. For the most part this provides you with a better option if you are patient. You will have to take into account the time and cost it takes for the books to be delivered.
Electronic Textbooks
E-readers such as the Amazon Kindle and the Nook from Barnes and Noble have also made major moves into the textbook industry. These two retailers are able to sell textbooks at a reduced price because of significantly lower production costs. There is no need to print paper, ship the books, or pay retail associates to stock and sell them. Students at schools that have a Barnes and Noble bookstore have the opportunity to rent e-books for the semester.
However, the e-book option depends on whether or not you want to read a physical page or not, or if you would like to actually keep the book after the semester ends. Additionally, it depends on how you study: if you prefer to highlight or take notes on your reading, you may not like this option. On the plus side, you only have to carry around a light e-reader, as opposed to that heavy book.
The Many Uses of Your Library
Of course, you can check a book out for a limited amount of time, but in terms of technology's impact on your reading options, your last alternative is back at your school's library. The introduction of the Electronic Reserves system, or E-Reserve, allows you to access materials that libraries make available online. Libraries are taking articles, textbooks, passages and other useful materials and putting them on the Internet, available to students for specific courses while enrolled. Once the course is finished, students lose the right to access those materials.
This way, professors and librarians help reduce your cost of purchasing course materials by providing them directly to you online. Although this seems like the easiest option, not all courses provide materials through this medium, and not all content is available for those courses that are online. As the saying goes, be sure to do your homework on this option (and the others) before choosing it.