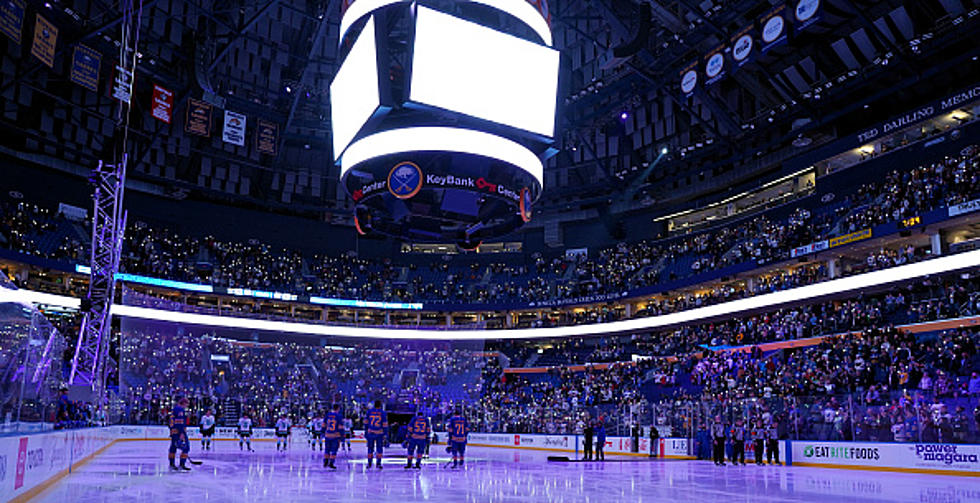 Where Does Buffalo Rank Among The Top Hockey Cities?
Getty Images
For many people in New York State hockey is life, which makes sense when you take a look at hockey culture, not just in Western New York, but New York Statewide.
With the NHL Headquarters, along with 3 NHL teams in the state, New York is a key location for the sport and many would argue that while New York City has two teams and the NHL main office, Buffalo is the place to be when it comes to professional hockey.
Of course you know I'm sure that Sabres fans would agree with that idea, but does that mean Buffalo is a top city for hockey or do we just think that because we're crazy?
What City Is Tops For Hockey?
WalletHub took a ton of publicly available data from places like U.S. Census Bureau, ESPN, NHL, Forbes, and the U.S. Hockey Hall of Fame, to come up with a compreresenive ranking of the best and worst cities in America for hockey and to the rankings may rub some Buffalonians the wrong way.
According to the report, Boston, MA, ranks as the best hockey city in America, for both NHL and NCAA hockey fans. Boston was able to beat out some serious hockey cities like Detroit, Pittsburgh and St. Louis.
Burlington, Vermont, came in last on the list of 75 cities ranking.
How Does Buffalo Rank As A Hockey City?
For as much as we love hockey in the 716, we placed 11th on the list of 75 cities.
As hard as it is to accept, when looking at some of the 21 metrics used in the survey, you can't really argue with the results.
When looking at the number of NCAA Hockey teams in the area, the performance of our NHL Team, the number of Stanley Cups and/or NCAA Frozen Four victories that have come home to Buffalo, our ranking becomes pretty clear.
However, I don't need a survey to tell me that Buffalo is still the best city in New York State.
7 Moments We Want To Erase From Buffalo Sabres' History
These moments hurt our souls, made us cry, and we wish they never happened...but now that they have, we will never forget them.
The 10 Top Sports Teams Based in New York State
Top 10 Most Underrated Buffalo Sabres of All-Time