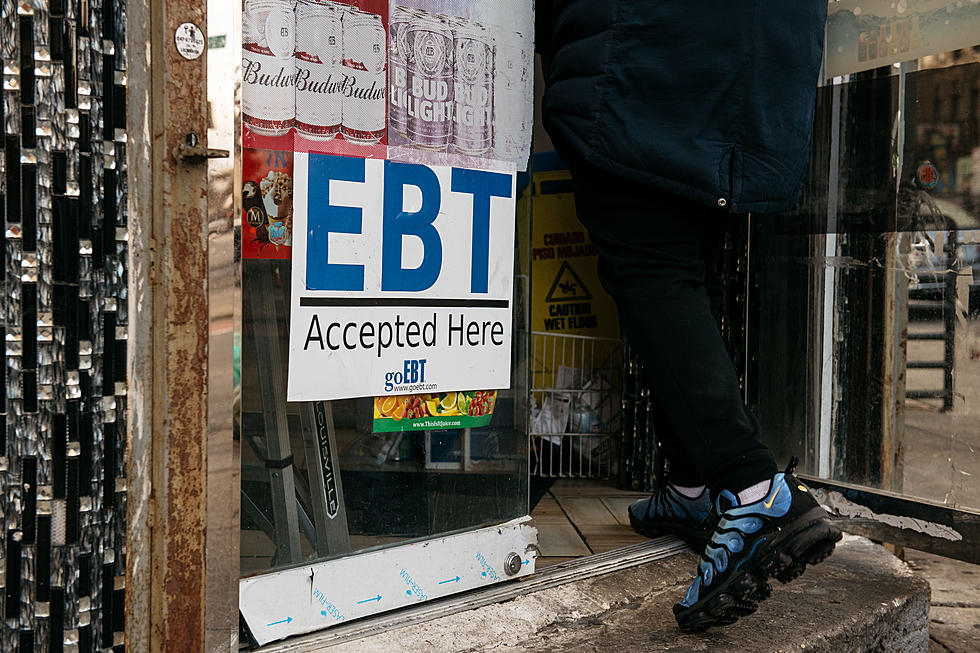 Food Stamp Recipients Can Now Double Their Money In New York State
Getty Images
People and families who receive SNAP benefits in New York can double their money under a new program. SNAP is basically food stamps for people who need a helping hand,
The Supplemental Nutrition Assistance Program (SNAP) issues electronic benefits that can be used like cash to purchase food. SNAP helps low-income working people, senior citizens, the disabled and others feed their families. Eligibility and benefit levels are based on household size, income and other factors.
When it comes to the need in New York for food assistance, it's great. According to a report by the NYS Office of Budget Policy and Analysis,
Since 2014, poverty rates in New York have surpassed the national average. In 2021, the most recent year for which data are available, almost 2.7 million New Yorkers lived in poverty, or 13.9 percent, compared to 12.8 percent of all Americans. Poverty rates are higher than 13 percent in 17 counties, and in the State's largest cities.
Governor Kathy Hochul just announced a new program that will allow SNAP recipients to double their money by supporting New York State farmers. The FreshConnect Fresh2You program will now give New Yorkers with SNAP a dollar-for-dollar match, to purchase more healthy food, including produce, dairy, and meat at Farmer's markets in the state. The program also encourages SNAP families to buy healthier food.
SNAP recipients saw a decrease in their benefits with the end of pandemic-era supplemental benefits. This new initiative will help to offset that reduction, which many families grew to rely on. In addition, the FreshConnect Fresh2You will benefit New York farmers.
The FreshConnect Fresh2You initiative gives SNAP beneficiaries $2 checks for every $2 spent at participating farmers' markets. The program allows SNAP recipients to purchase more dairy products, meats, fruits, and vegetables, all while putting money in New York Famers' pockets. Any farmer or vendor who is selling a SNAP-eligible food item at any farmers' market, farm stand, or mobile market operating can accept a FreshConnect Check.
Governor Hochul said,
New York has taken significant steps to develop strong, mutually-beneficial relationships between local farmers and the communities they feed. The new Fresh2You initiative will help ensure New Yorkers have more money to spend on healthy foods like dairy, meat, produce and more, while creating greater health outcomes, an economic boost to New York's farmers and a stronger food supply chain.
Currently, in NY, people on SNAP can buy:
Breads and cereals
Fruits and vegetables
Meats, fish and poultry
Dairy products
Seeds and plants (to grow food)
These Counties Have The Most Food Stamp Recipients In New York
SNAP usage has increased across the state since the start of the pandemic