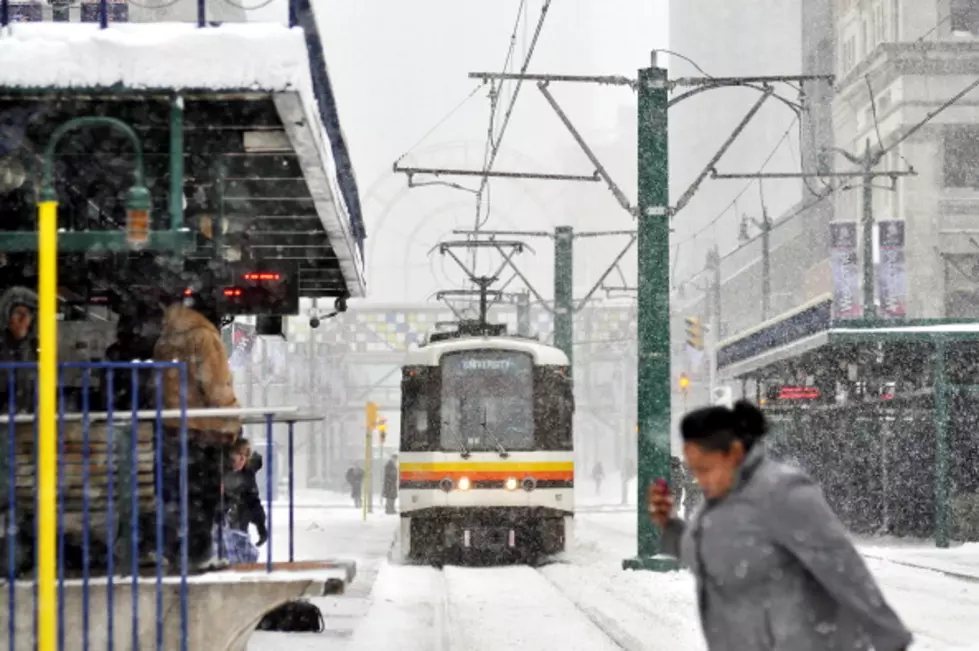 NFTA Restores Some Bus Service in Buffalo and Erie County
Getty Images
As the impacts of the snowstorm that has hit Buffalo and Western New York begin to develop more, officials from the Niagara Frontier Transportation Authority have updated their decision that impacted people's ability to travel all throughout the region.
With the announcements from government officials about changes to the driving ban in Buffalo and Erie County, the NFTA has announced that they are restoring some bus services to different areas of the City of Buffalo and Erie County.
https://metro.nfta.com/schedules/route/55
As of 12 noon on Friday, November 18, 2022, Metro Bus service has made limited service available for 15 bus routes in Buffalo and the northtowns, and that is in addition to the 4 bus routes in Niagara County that remained operating.
NFTA Metro Bus routes 3, 5, 8, 11, 12, 13, 20, 25, 34, 35, 40, 44, 48, 49, and 77 are now operating in a limited capacity. Metrorail service has operated non-stop and officials have said they will continue to monitor the weather and will make additional updates as more information becomes available.
Listen To Ed-Nice Every Monday Through Friday At 10 AM on Power 93.7 WBLK
This has been a major snow event for Western New York with some areas seeing more than 3 feet of snow on the ground with more snow expected through the rest of today, and through the weekend.
We cannot stress enough that this is a major snowstorm, so if you don't have to go anywhere, please stay home, stay safe, we want to keep people off of the roads as much as possible so we can get those emergency vehicles out there when there is an emergency.
-Kelly Khatib, Communications Manager for the NFTA
Sections of The New York State Thruway remain closed, along with the schools and colleges in the region. The NFL is also in the process of moving the Buffalo Bills football game that is scheduled for Sunday, November 20, 2022, to Ford Field in Detroit, Michigan.
The Amount Of Forecasted Snow Is Taller Than These Buffalo Bills
Buffalo Uses These Things To Clear Snow Off Our Cars
If there is one thing you can be sure to see driving around Western New York, it's going to be a car cruising down the road with a snow glacier on its roof, but does it have to be this way? e
9 Things Every Western New Yorker Needs to Survive Winter