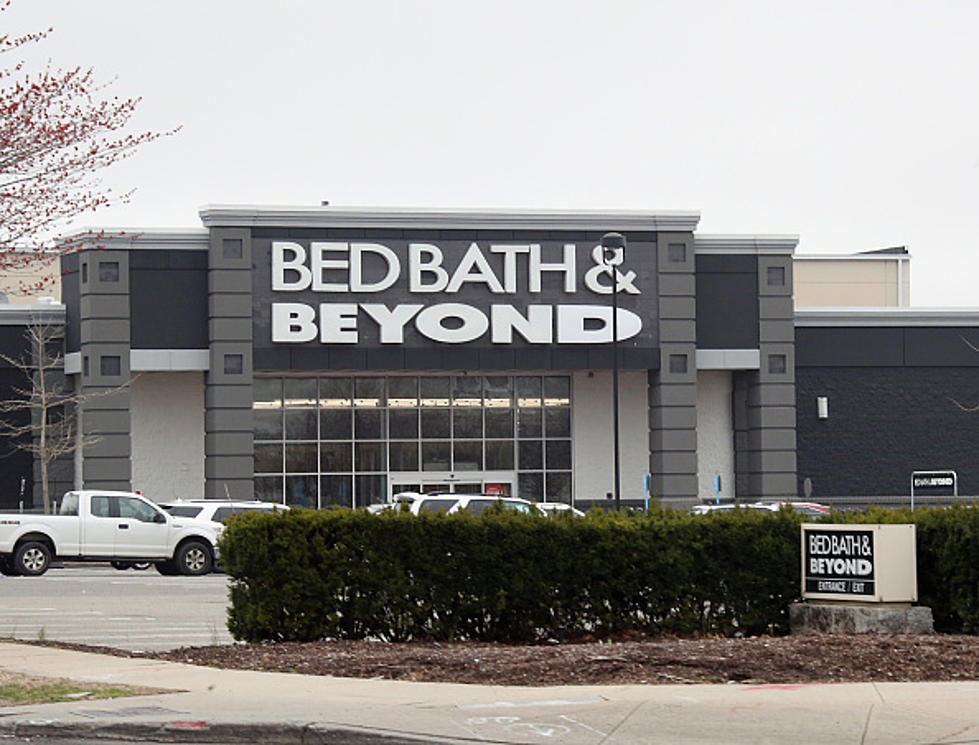 Bed Bath And Beyond Shutting Down Stores Across New York
Getty Images
The retail chain, Bed Bath and Beyond has announced that they will be shutting down 87 stores across the country including several here in New York.
Feel Good Mornings With Dave Fields Mon-Fri 6am-10am
The company is trying to avoid declaring bankruptcy and is hoping that closing down these stores will help its bottom line.
These stores that are shutting down will be in addition to the 450 stores nationwide that shut down back in August of 2022.
According to CNN Business, these are the stores that will shut down here in New York.
5131 Sunrise Highway in Bohemia, New York
850 Third Avenue in Brooklyn, New York
459 Gateway Drive in Brooklyn, New York
72 15 25th Avenue in East Elmhurst, New York
251 East Main Street in Elmsford, New York
1490 Union Turnpike in New Hyde Park, New York
2020 South Road, Suite 3 in Poughkeepsie, New York
3064 Route 50 in Saratoga Springs, New York
In addition to these Bed Bath and Beyond stores, the company announced that they will also be shutting down 5 BuyBut Baby locations and all 49 remaining Harmon Face Value stores.
The company is expected to shut down these stores over the next several weeks and it looks to reorganize its books and try to avoid filing for Chapter 11 bankruptcy.
Last week the company received a notice of default from its lender JP Morgan and that could possibly force the company to file for bankruptcy if the reorganization doesn't cover its debt.
Bed Bath and Beyond was founded in 1971 and was a staple in brick and mortar retail world but started to lose business when online giants Amazon and Walmart.com came onto the scene.
5 places we used to love Shopping At
Growing up there were so many amazing places to shop here in Western New York.
Never Do These 7 Things While Shopping In New York
If you are going out to pick up some groceries today, here are 7 things that drive New Yorkers crazy.
5 places Buffalo Natives used to love shopping at
Buffalo was full of amazing stores we used to love shopping at.