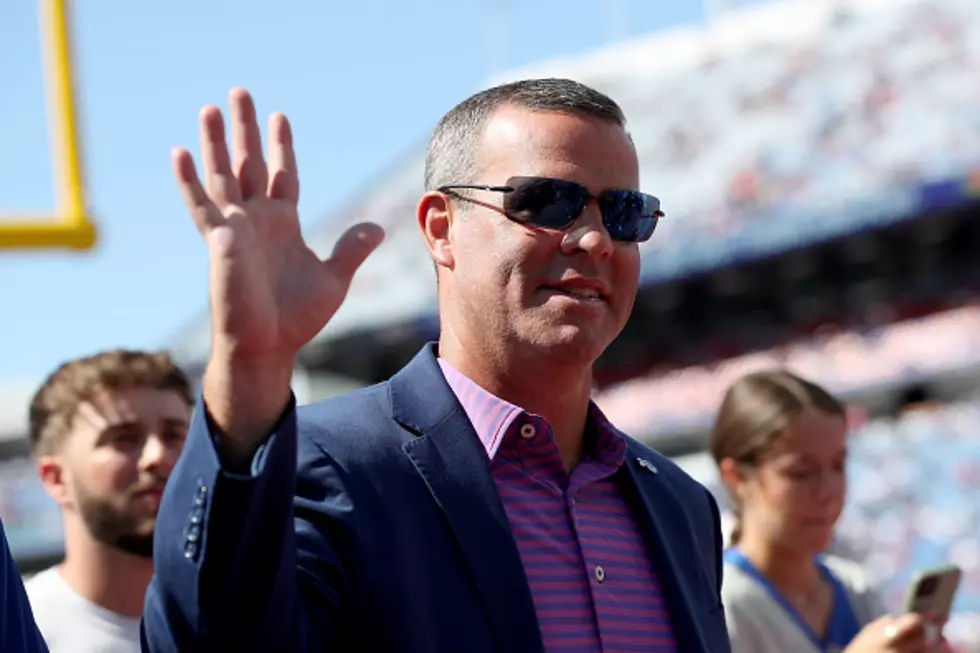 Brandon Beane Selling His $1.8 Million Western New York Home
Getty Images
The general manager of the Buffalo Bills will soon have some new digs.
The man who is responsible for drafting Josh Allen and putting together a team that would make the playoffs every year since is putting up his Orchard Park home up for sale for $1.8 million dollars.
Feel Good Mornings With Dave Fields Mon-Fri 6am-10am
The kitchen is a chef's dream with state-of-the-art appliances and plenty of room to cook and entertain. There is an indoor, inground pool that has an attached hot tub that would be perfect to study the upcoming college class that will be entering the NFL draft.
Also highlighted in the photos is Beane's office which has plenty of Bills memorabilia. Of course, all that stuff doesn't stay at home but at least you know you could be sitting right where Beane decided to draft Josh Allen.
Besides having plenty of space and room inside, there is an outdoor deck and lots of great views from the backyard.
Check out some photos of this amazing $1.8 million mansion that is a part of Bills' history. Plus the best part is that if you buy this home, you would get Beane's autograph a lot on your closing papers.
Bills GM Brandon Beane Selling $1.8 Million Dollar Home
The Bills GM is selling the home where he slept the night after drafting Josh Allen.
$3.3 Million Mansion Now For Sale in Clarence
This stunning $3.3 million mansion is for sale in Clarence. It comes with its own bars and movie theater.
Take A Peek Inside Von Miller's New Home
Miller paid $1.15 million dollars for this home in Orchard Park.