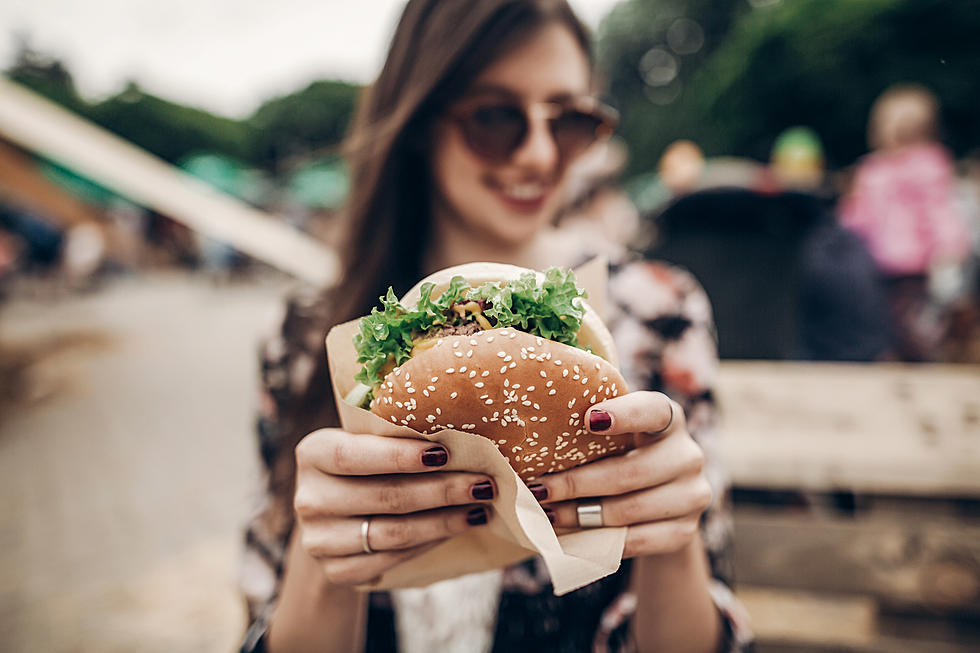 Is A Massive Hamburger Coming To New York?
Bogdan Kurylo
There is nothing better than a great hamburger, but what if that hamburger was 100 feet tall?
Feel Good Mornings With Dave Fields Mon-Fri 6am-10am
Yep, a massive hamburger could be on the way to Hamburgh New York.
It started several years ago when a group of local residents came together with the idea of painting the water tower in Hamburg that can be seen from the 90 like a massive hamburger.
The group formed a non-profit and were working with town officials to raise money to paint the water tower.
So where does the plan stand? Well, as of this writing the group is still accepting donations to raise enough money to paint the water tower. The group "Hamburger Water Tower Project" re-launched its fundraising efforts in 2022, but they have not posted anything on its Facebook page since December 6th of 2022.

I live out that way and every time we drive past the water tower, my wife and I say how cool it would be to see a massive hamburger towering in the sky over the 90. We used to live in the south and we would drive past a huge water tower painted like a peach and it was something we always talked about. A 100-foot hamburger would definitely get people talking.
The website for the non-profit raising money is still active and you can make a donation HERE.
Check out the plans for the water tower, this would be a showstopper for sure and I can almost guarantee that people would stop to take pictures and help bring in tourism dollars to the area.
Amazing UFO Watchtower Campground Located Near Hooper, Colorado
Get ready for a road trip to an area of Colorado known for numerous UFO sightings. You'll find it just down the road near Hooper, Colorado.
This destination offers a 360-degree observation platform from which you can observe extraterrestrial activity taking place in Colorado's San Luis Valley. Oh, and by the way, camping is available.
SEE INSIDE: The Unique Mountain Tower Cabin in the Cascades
The 5-story Mountain Tower Cabin sits on 4 acres and is naturally landscaped with towering trees, wildlife, and lake views.
$60M Castle with Moat and Rising Towers Just 90 Outside of New York
This truly majestic castle with a moat and rising towers looks like something out of a Harry Potter movie and for $60M, it could be yours. This royal piece of real estate is just 90 minutes outside of New York, and you have to see it to believe it.