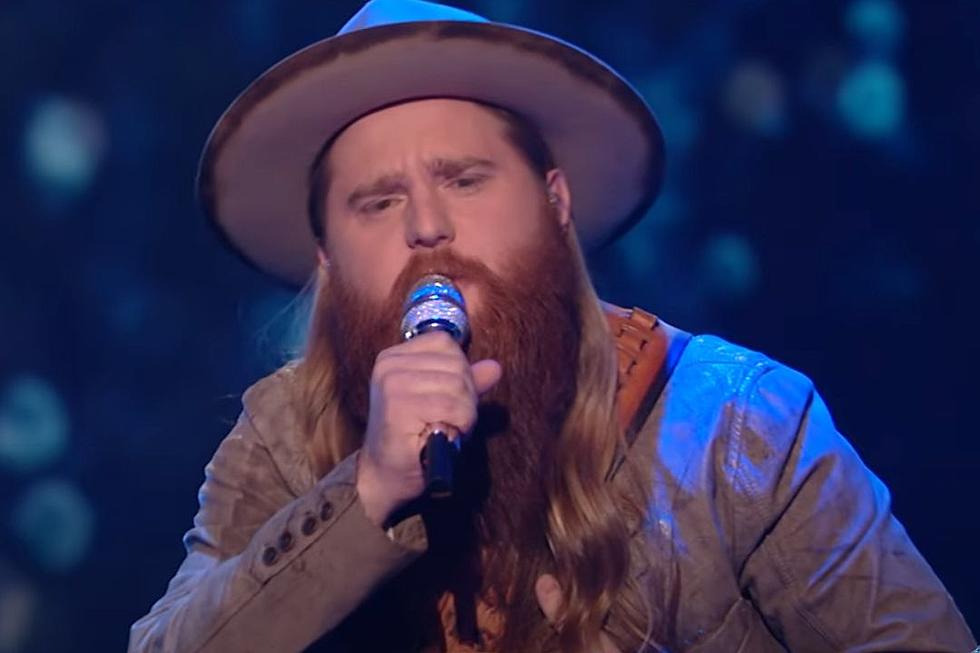 'American Idol': Warren Peay Shines With Powerful Zac Brown Band Cover [Watch]
YouTube
Monday night's (May 1) episode of American Idol brought the return of the Judge's Song Contest. For the contest, the Top 10 contestants were faced with three song choices, each anonymously submitted by the judges.
Warren Peay was presented with Lynyrd Skynyrd's "Free Bird," "Colder Weather" by Zac Brown Band and the Steeldrivers' "Blue Side of the Mountain." He was elated with the choices, calling them some of his favorite songs, and was looking forward to the challenge of making them his own. Out of his three favorites, Peay decided to go with "Colder Weather" and started workshopping the song with the vocal coaches, really working to show off his vocal range a little more than the past few weeks.
For his performance, Peay stood behind a standing microphone and played along on his guitar for the first half of the song before swinging the guitar behind his back to allow for more movement. He soon began shaking hands with the audience and manipulating the microphone to match the energy behind his higher notes.
When the song came to a close, it was time to hear which of the judges picked "Colder Weather." Judge Lionel Richie was revealed as the song picker and offered up some feedback to the Idol hopeful, applauding his decision to leave the comfort of the mic stand and walk around the stage. That movement, according to Richie, helped Peay's attitude come out and added an extra layer of star power to the song.
Fellow judges Katy Perry and Luke Bryan also offered up an assessment of the performance, both calling out Peay's ability to infuse his own flavor of grit into the songs he sings.
Peay was revealed as a Top 8 finalist at the end of the show. American Idol airs on Sunday and Monday nights at 8PM ET on ABC.
Remaining 'American Idol' Contestants: Season 21
Who is left on
American Idol
? Here are the remaining
American Idol
contestants from Season 21, starting with the Top 26. This list will be edited after each round of voting.
14 'American Idol' Singers Who Secretly Hooked Up — Or Did They?
At least two couples who met through
American Idol
got married, while one more could be headed in that direction. Not all
American Idol
hookups have a happy ending, however. Here are seven of the most talked about meet-ups, plus the
real
scoop on how serious things got.