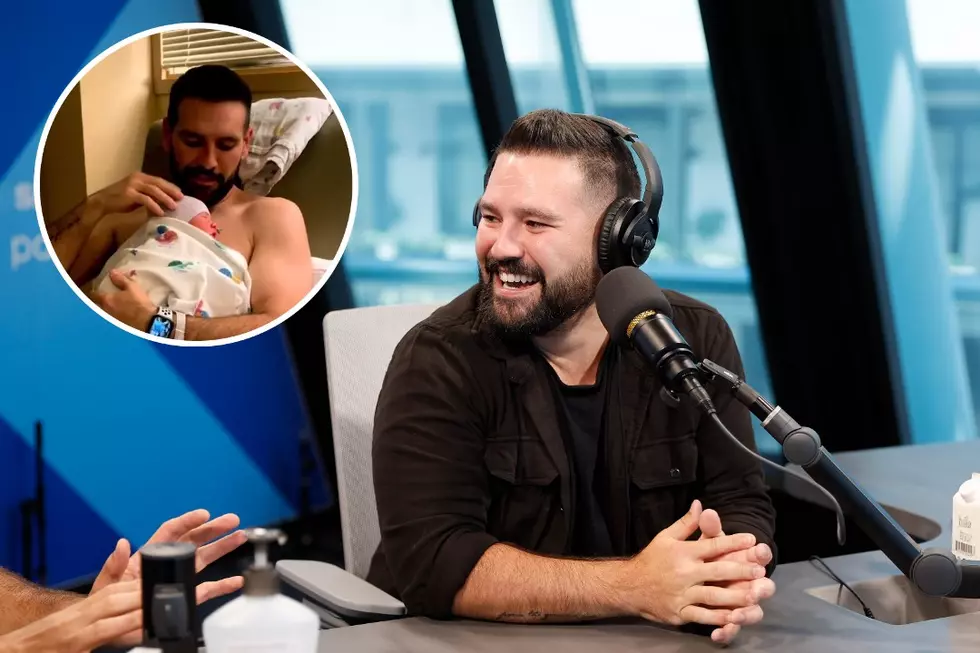 Shay Mooney Welcomes Baby No. 3 With Wife Hannah: 'Grateful Doesn't Begin to Cover It'
Instagram / Jason Kempin, Getty Images
Shay Mooney is a father ... again!
The Dan + Shay star shared the news of the birth of his third son on Friday (Jan. 20). Abram Shay Mooney made his arrival on Wednesday, Jan. 17, 2023.
Mooney shared a video of himself cradling his son and enjoying some skin-to-skin time in the hospital. "Grateful doesn't begin to cover it," the proud father writes.
In the video, he gently strokes the sleeping boy's head while singing "When I Pray for You."
"I wanna be the dad that my dad was / I hope that I don't mess this whole thing up / I pray you love like your momma / And you forgive just like she does / And when this life knocks you down / I hope you get down on your knees / Cause that's what I do, that's what I do / When I pray for you / Oh, and I pray for you," Mooney sings softly.
Mooney announced in August 2022 that he and his wife Hannah were expecting another baby. The couple — who have older sons Asher James, 4, and Ames Alexander, 2 — recorded a video of themselves telling their boys that a sibling was on the way.
In that clip, Hannah asks if they think the baby will be a boy or a girl. Both boys expressed their desire for a baby sister and were shocked to discover another boy would be joining the Mooney clan.
Shay Mooney has been working hard on himself over the last year. After committing to taking care of his mental and physical health, he revealed that he lost more than 50 pounds in the process. With three kids under the age of five, he'll need every advantage he can get to keep up.
Meet the Country Babies Born in 2022
Many of country music's biggest stars have welcomed new bundles of joy in 2022. Find out which artists have expanded their family or are expecting babies this year.