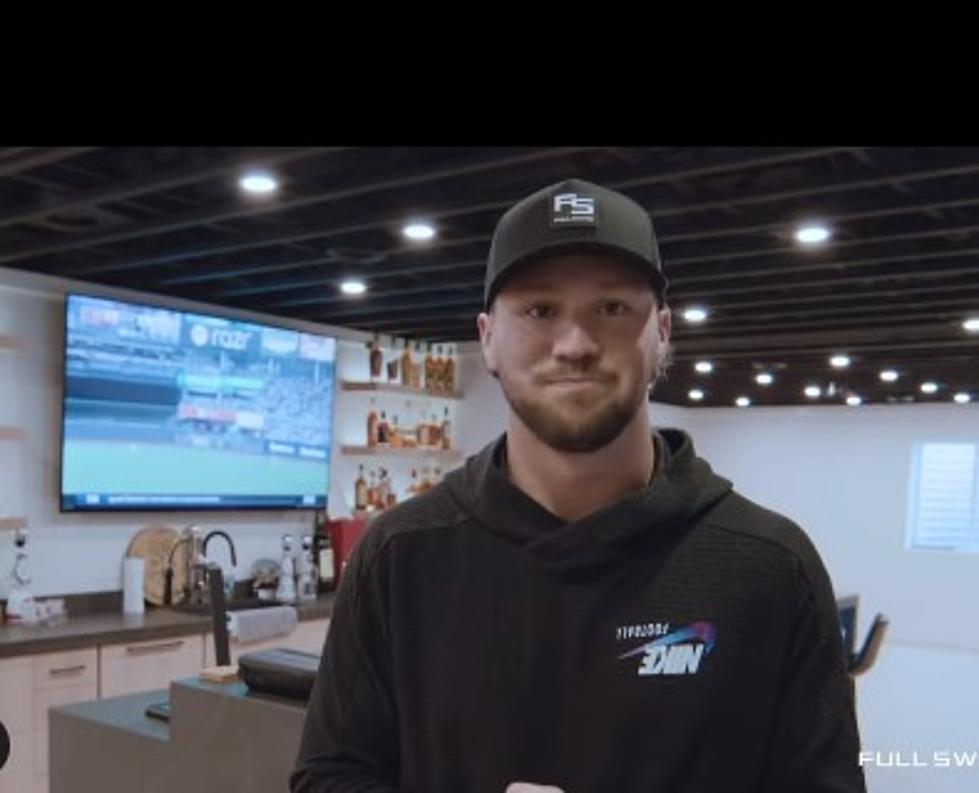 See Josh Allen's Sweet Basement in House He Built
Josh Allen Instagram
Josh Allen gave us an inside glimpse of his basement--and it is SWEET. You can take a look at the bar that Josh put in, the open ceiling, the 2-level basement (insane) and the golf simulator.
Josh Allen started building the house in 2022 and it has some really cool features including a massive outdoor pool house, an outdoor golf hole, a golf simulator and indoor pool. Allen took fans down to his basement to show off his golf simulator in a partnership with the company who made it, FullSwing.
Allen said that it was a must-have when he was building the basement. You have to see this basement, it is TWO levels. You can see the golf simulator on the lower level of the basement.  After football games, especially after a win Allen likes to have the guys over to hang out.
EXTRA: Josh Allen will be on Season 2 of 'Quarterback' on Netflix. The new show is a few episodes that followed the personal lives, on and off of the football field of 3 different NFL quarterbacks.
When is Quarterback 2 coming back?
Season 2 of Quarterback on Netlix is going to come in 2024.
Who is going to be on season 2 of Quarterback on Netflix?
Buffalo Bills' Josh Allen, Jets' Aaron Rodgers and New York Giants Daniel Jones will all highlight the second season.
NFL Hall of Famer quarterback Peyton Manning is behind producing the show. He recently defended the show saying that the show is NOT a distraction to players while filming. Many critics said it would be. After all, Patrick Mahomes who was followed all season long for the Netflix docuseries DID win the Super Bowl that year.
Full List Of Unsigned Free Agents From Last Year's Buffalo Bills