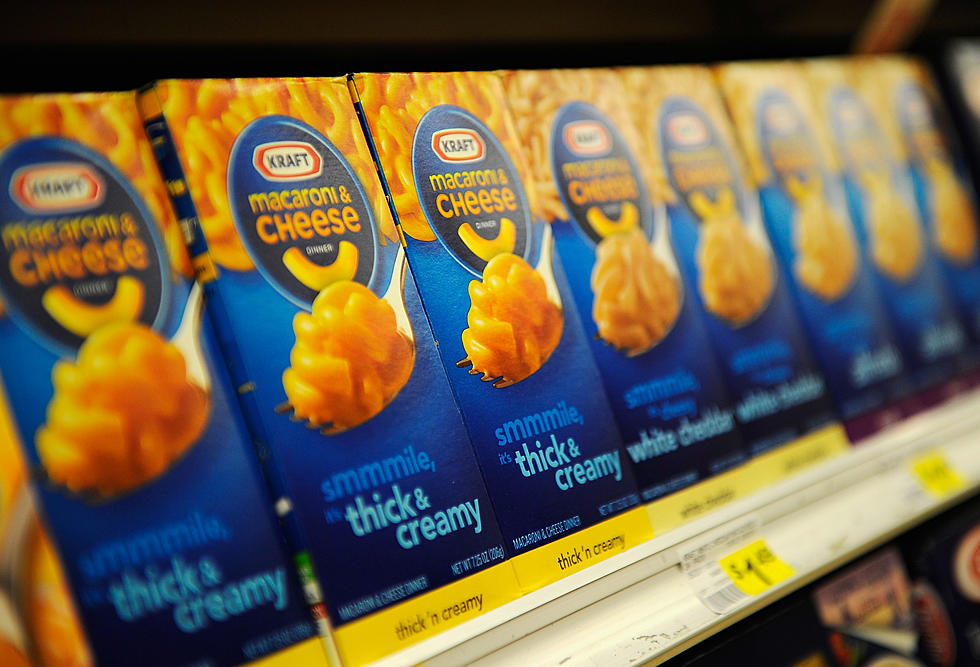 Kraft Offers Mac & Cheese Powder In 2lb Jug
Getty Images
If you've ever wanted to add a little extra cheese to your Kraft Mac & Cheese, now you can.  They're offering a 20 oz. package just for you.
Yup...those little packets that you get in boxes of Kraft Mac & Cheese is about to be sold in a big 20 oz. jug.  So you can add as much (or as little) as you'd like.  Or...you can add it to other things, like popcorn, vegetables, or whatever you would put it on.
Evidently it's available at BJ's for just $7 a jug.
More Articles You Might Be Interested In
Listen to WYRK On The Job with Brett Alan, weekdays from 10am-3pm on Buffalo's New Country 106.5 WYRK!!
WYRKBrett on Snapchat