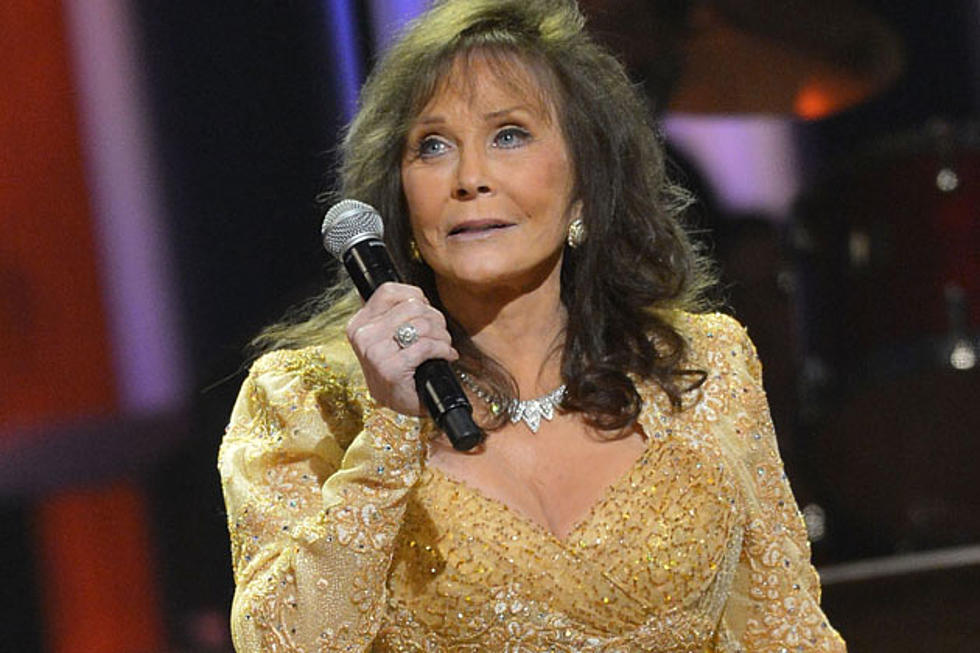 Loretta Lynn Postpones Show for Family Medical Emergency
Rick Diamond, Getty Images
Loretta Lynn has postponed her Thursday night (Sept. 4) show in Cedar Rapids, Iowa to be with her family, citing a medical emergency as the reason for canceling.
It would seem the legend's daughter, Cissie Lynn, is scheduled to undergo surgery on Friday. Cissie took to her Facebook page on Sept. 2, writing:
I truly want to thank each and everyone of you for your thoughts and prays . I will be having surgery Friday it's a very long process but I know god will be holding my hands though out my recovery I love you all thanks you for being my friend and caring about me hopeful I will be able to sing again in a few months . Love to all cissie
This is the second time in a year that Lynn has been forced to reschedule a planned performance in Cedar Rapids. This time, the songstress was booked at the Paramount Theatre for Sept. 4. According to CBS 2 Iowa, the show has been rescheduled for March 27, 2015. Ticket holders can keep their original tickets for the 2015 show and don't need to reprint them.
Lynn's daughter Peggy was the first to spread the word about Cissie's surgery, asking fans for prayers. "Please keep my sister Cissie in your thoughts and prayers ... this week she has surgery," she writes. "We are all gathered around her for love and support...thank you."
The reason for Cissie Lynn's surgery has not been revealed. Our thoughts are with the Lynn family during this time.