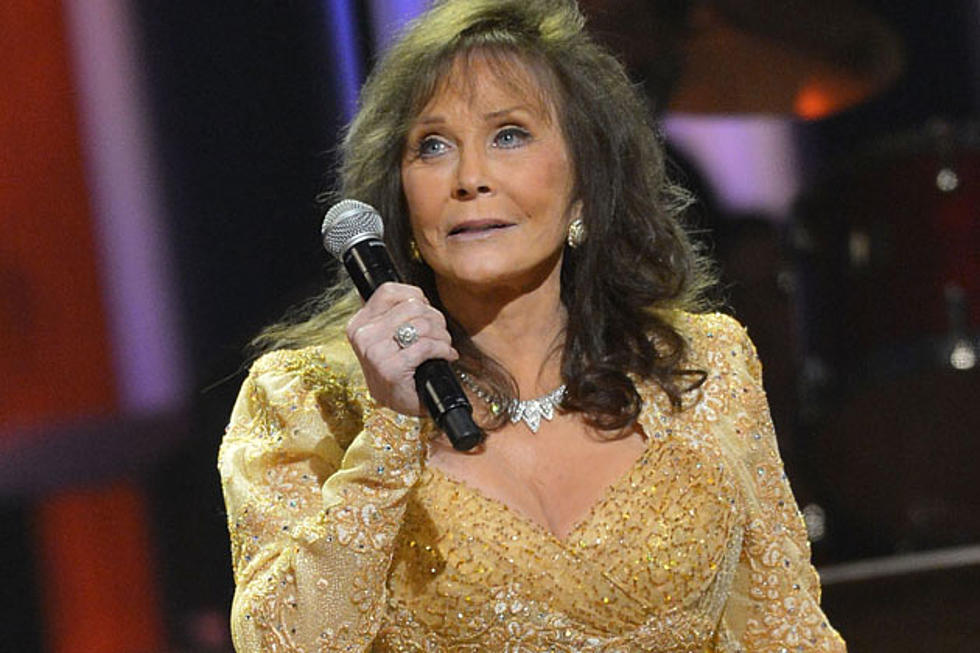 Fire Threatens Loretta Lynn's Home
Rick Diamond, Getty Images
A fire broke out at the home of country legend Loretta Lynn Tuesday morning (Feb. 25). 
WTVF-TV in Nashville reports the fire started around 9:30AM in the sunroom of the home. Officials say everyone inside got out safely, but Lynn suffered minor burns.
According to reports from local news sources, it was a "small fire" that started when a candle's flame touched a chair at the home. Lynn allegedly heard a crackling sound while she was watching television, picked up a pillow and beat the flame out. As a result, she burned her fingertips.
The Hurricane Mills property is a popular destination for tourists, but this fire affected Lynn's actual living quarters, not the house in which she raised her family. Several other attractions are spread out across the property, including a museum, western store and Motocross track.
This marks the second fire in a year at Hurricane Mills. Last February, a concession stand burned when a fire brook out with the cook shack. A storage building and eating area near the Motocross track was also damaged. Just one month prior to that, storms broke windows and fell trees at the property. Lynn would later describe the scene as one resembling a war zone.
The iconic songstress resumes touring on Friday (Feb. 28) in Greenville, Texas. In November, she was given the Presidential Medal of Freedom during a ceremony at the White House.