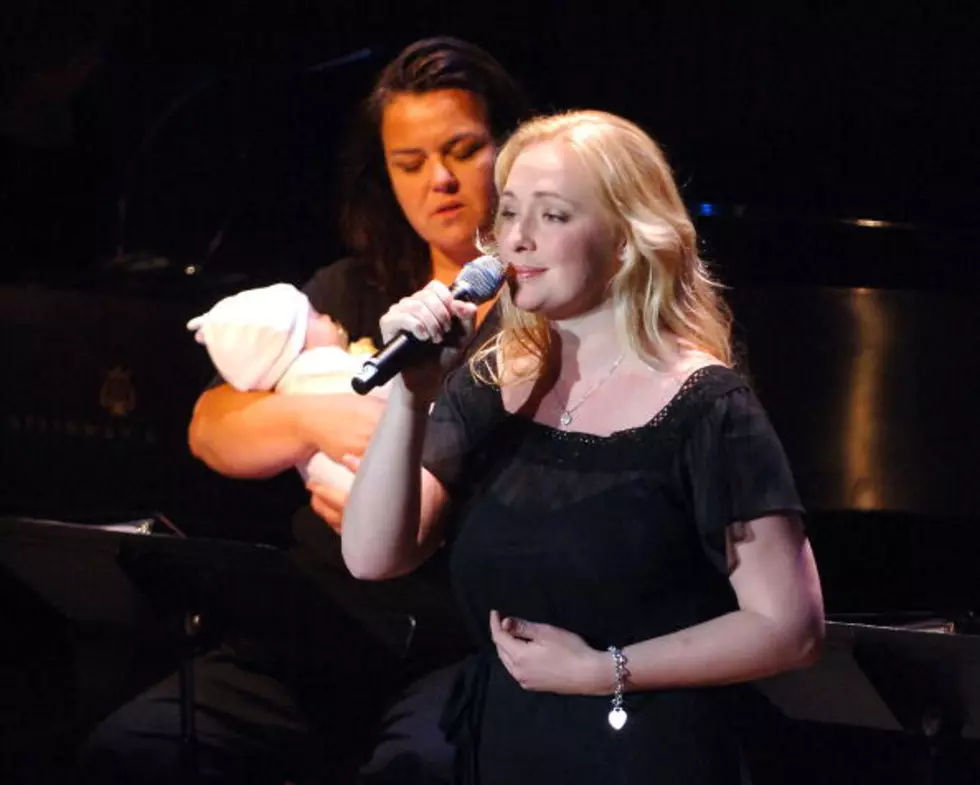 Mindy McCready Pregnant With Twins [Video]
On Wednesday Mindy McCready made the news again.  Unfortunately it wasn't for a new record or for doing anything good for that matter.  She was accused of kidnapping her own 5 year old child.  But even that news is already being shadowed by the bomb that she dropped shortly after that hit headlines.
It's a shame really what has become of such a talented singer.  Mindy McCready has had hits like "Ten Thousand Angels" and "Guys Do It All the Time" but has struggled in recent years with substance abuse and even suicide attempts.
Today it was released that she had taken her son Zander (that's him at 3 months old being held by Rosie O'Donnell in the picture) from his father's house without permission (she does not have custody of him).  And now according to  CBS News, a rep for the singer told People Magazine that she is 5 months pregnant with twins.
While this might seem like a hopeless moment, I can only hope that this 9 months can be used for her to turn her life around.  Get clean and get back on top of her game.  She has 3 kids counting on her now...
Mindy McCready in rehab...