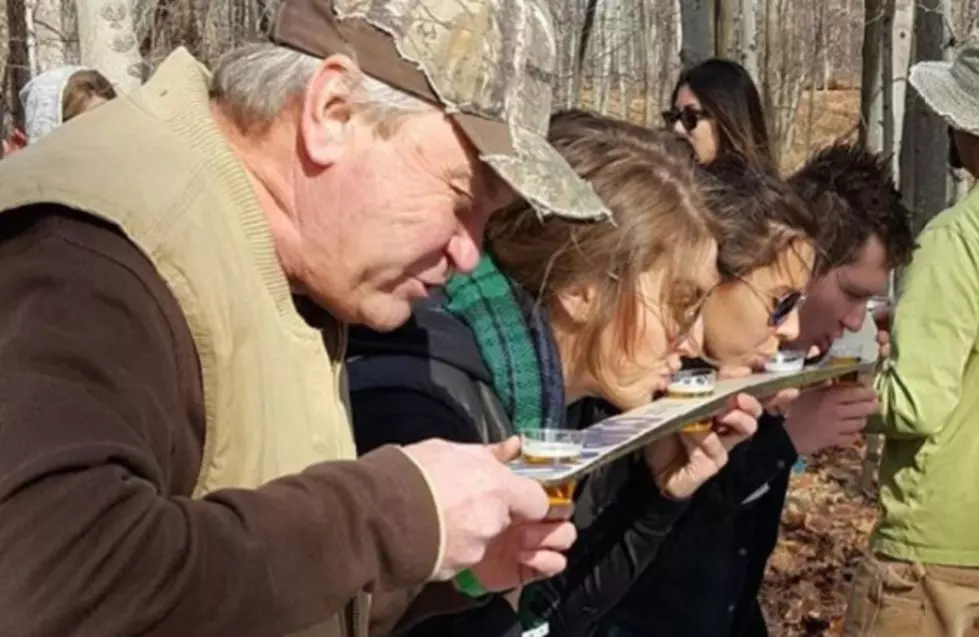 Most Fun Event In East Aurora, Brewski Sets New Date
Rob Banks WYRK
This is such a fun event! Especially, when everyone is ready to get out of the house and
You cross country ski or snowshoe (or really hike if there's no snow) through Knox Farm and go from beer stop to beer stop. You park, get taken by horse and buggy to the beginning, check out the vendors that go to your first beer stop. Think Buffalo On Tap, but not as many beers and skiing to each stand--that's what it is.
You do the Brewski through Knox Farm and there there is a big party back at 42 North with live music and vendors and the fire going outside. Plus, you get your first beer for free with your Brewski ticket. When is the Brewski?
Brewski
Knox Farm
Saturday, Feb. 19, 2022
12 PM - 3 PM
You go through the 2.5-mile trail around the beautiful Knox Farm State Park andeveryone goes together the entire time and it's so fun. Oh yeah, you can bring your dog, too. 30 bucks day of the event, 25 bucks before.
TICKETS INCLUDE: Admission to Brewski & tastings, Commemorative Brewski Tasting Music, Admission to Post-Party at 42N (25 Pine St. East Aurora, NY) with Music and complimentary 8oz pour in event mug.
Music By:
Jungle Steve at Knox Farm State Park
Crikwater at 42N After-Party from 4 pm-7 pm
Food trucks and Vendors TBD.
EXTRA: Another event, Buffalo On Tap is on sale, but it is almost sold out. It is the largest craft beer festival in the state of New York. Over 100 different beers and ciders are there and you can fill up your sampling glass as many times as you want. Buffalo on Tap is at the Buffalo Niagara Convention Center on Saturday, February 12, 2022.
Large Fisher In Orchard Park
Buffalo Country Music Concerts in 2022
Concerts in Buffalo, NY? Here is a list of the shows coming to the Buffalo and Rochester area, such as Morgan Wallen, Keith Urban, Thomas Rhett and Luke Bryan.
Best 15 Places In WNY To Get Your Nails Done
Based on Yelp reviews, these are the best 15 places to get your nails done in Western New York.