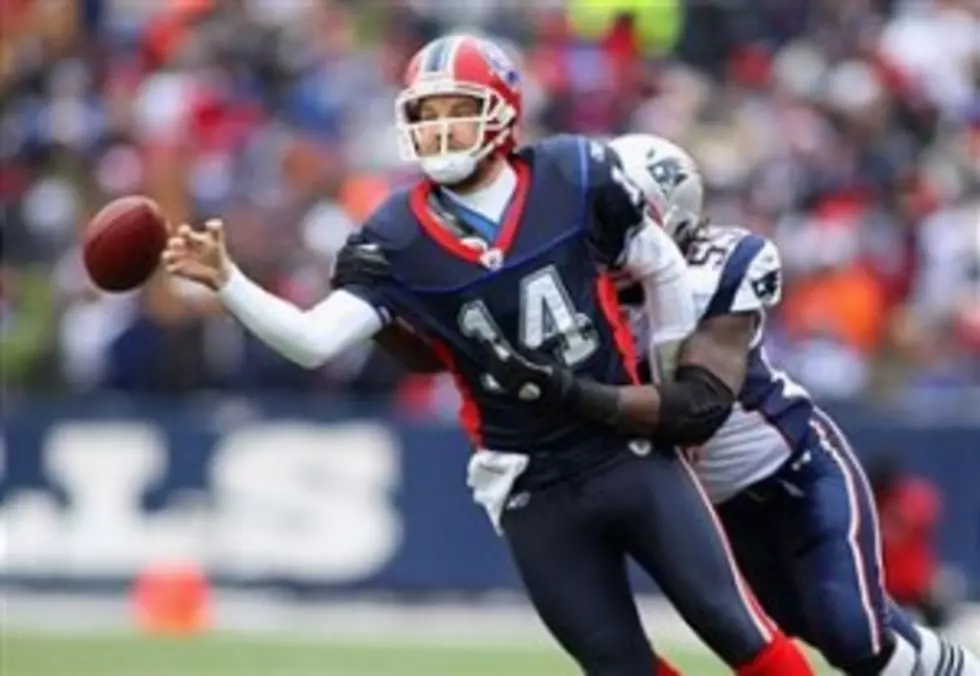 Patriots Steamroll The Bills Again
It didn't help that the Bills turned the ball over 7 times - 5 of them courtesy of Ryan Fitzpatrick.   An early field goal gave the Bills a 3-nothing lead but that was all the excitement the Bills provided for the hometown fans Sunday at Wilson Stadium.  It was all Patriots after that rolling to a 34 to 3 victory - their 15th straight over the Bills.  The last time the Bills beat the Patriots was in the season opener in 2003.   It just shows the Bills aren't close to competing with the better teams in the NFL.
And with the loss it brings an end to the Bills modest 2-game winning streak and it makes us all realize just how far the Bills need to go to become a contender.  Once again a big crowd turned out in the home finale on a cold, blustery day and the Bills gave them nothing to hang around for.  It was midway thru the 3rd quarter when the fans started leaving.  Maybe it was to get started on their Christmas gift returns. 
The Bills close out the season next Sunday against the Jets in the New Jersey Meadowlands.