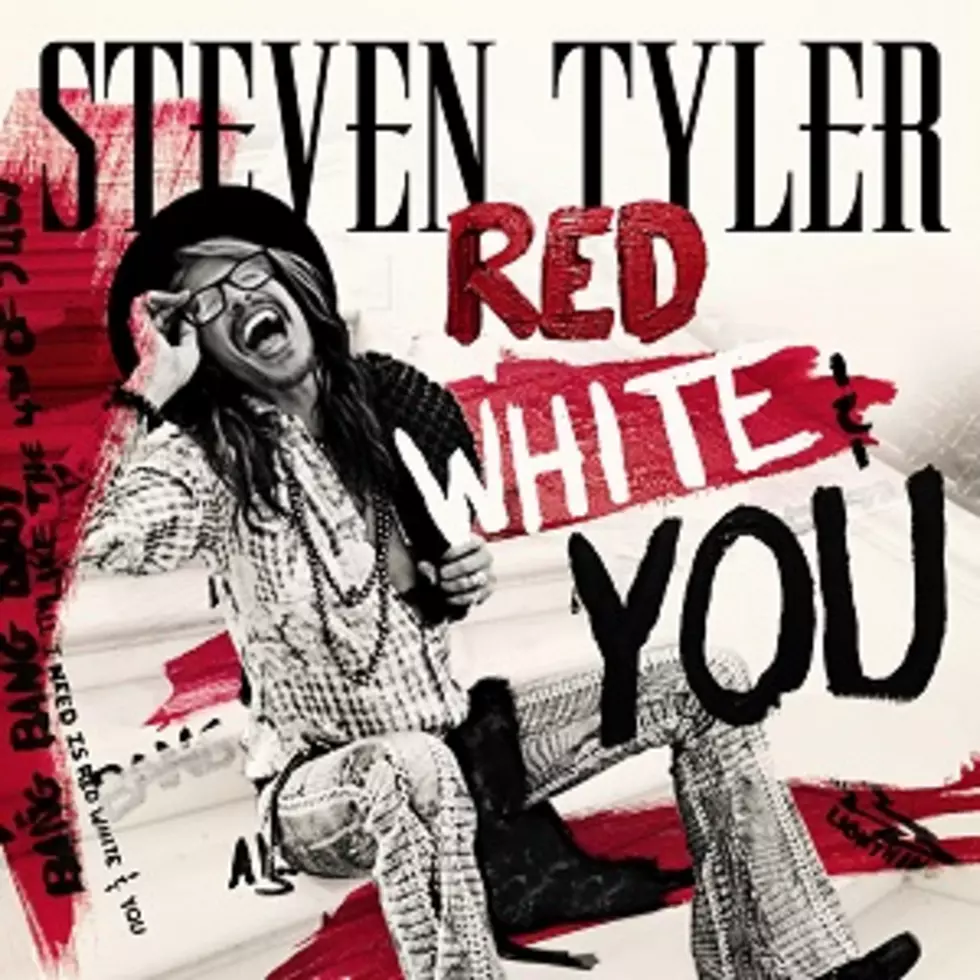 Steven Tyler Releases New Single, 'Red, White & You' [LISTEN]
Dot Records
Steven Tyler has released "Red, White & You," the second single from his upcoming country album.
Written by Tyler, Nathan Barlowe, Levi Hummon and Jon Vella and produced by Tyler and Dann Huff, "Red, White & You" is an "American uptempo country anthem," as his label, Dot Records, describes it. The lyrics feature a few references to Tom Petty and his song "American Girl."
"Bang, bang, baby, like the Fourth of July / A lightning strike in the midnight sky / I don't give a damn about the summertime blues / All I need is red, white and you," Tyler sings in the song's chorus. "Can't let those colors fade / Tell me you're gonna stay / American girls, makin' dreams come true / All I need is red, white and you."
Rumors of Tyler's plans for a solo country career first began swirling back in March of 2015. In early April, he officially announced his signing with Big Machine Label Group's Dot Records. He released his first country single, "Love Is Your Name," in May, and in September, Tyler revealed that he was hoping to debut a full album in "February or so."
"Country's not just about porches, dogs and kicking my boots up," Tyler says. "It's a whole lot more, but it's about being real. You know, the world's gone so far away from that. I hope it comes back."
There is no official release date for Tyler's solo record, but a press release announcing "Red, White & You" says that it is coming this year. The Aerosmith frontman will be performing two solo concerts in late March at the Avalon Ballroom in Niagara Falls, Ontario, Canada.
"Red, White & You" will officially impact country radio on Monday (Jan. 25). It is available for download now via iTunes.
Listen to Steven Tyler, "Red, White & You":
See Steven Tyler + More Artists' Yearbook Photos