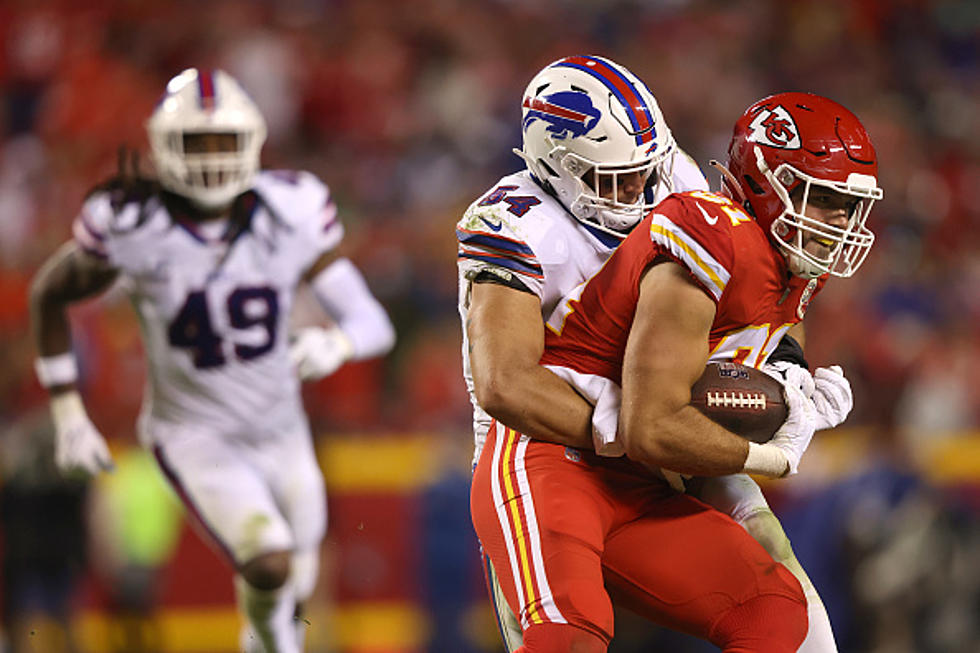 Buffalo Bills Bring Back Another Player for 2023
Getty Images
The Buffalo Bills are probably hard at work in narrowing down their draft board; deciding on which players are on their radar come next weekend, when the 2023 NFL Draft gets underway in Kansas City.
The first round will be Thursday, April 27th; rounds two and three on Friday, April 28th and rounds four through seven are Saturday, April 29th.
The Bills have been linked to Texas running back Bijan Robinson in mock drafts, most recently being mocked to Buffalo by CBS Sports' Ryan Wilson on Monday.
However, most fans and local media believe the Bills will select wide receiver, offensive lineman or linebacker with that 27th overall pick in round one.
Maybe linebacker isn't as much of a "must draft" in round one, after the Bills brought back one of their own on Monday.
The Bills officially announced they have re-signed linebacker A.J. Klein to a one-year contract.
Klein was brought back during the 2022 season, after leaving via free agency in March of 2022. He's 31 years old and will be entering his 10th year in the NFL.
Jordan Poyer (S), Jordan Phillips (DT), Shaq Lawson (DE), David Quessenberry (OT) and Tyrel Dodson (LB) were all brought back on short-term deals, which leads us to believe that Buffalo is going for nothing less than the Super Bowl in 2023.
The Bills know they want to be set up for the future, along with being good now, but these moves suggest general manager Brandon Beane and his staff think this team needs to win now. Perhaps that means DeAndre Hopkins or a wide receiver at 27 is even more likely knowing that...
The Bills have brought back more players than we originally thought.
5 Of The Worst Free Agency Signings ByThe Buffalo Bills
Check Out The 11 Most Underrated Bills Defensive Players In The Past 30 Years
I wanted to comb past the amazing defenses the Bills have had over the past 30 years and put the spotlight on some stellar role players who help lead the team to the playoffs and beyond. We are talking about players that maybe didn't get lots of love from the National media or made tons of Pro bowls, but we were still proud that they were part of the team.
Check Out The 11 Most Underrated Bills Offensive Players In The Past 30 Years
The Buffalo Bills have has some amazing players over the years. We all know the superstars so we wanted to put the role players in the spotlight with this list.