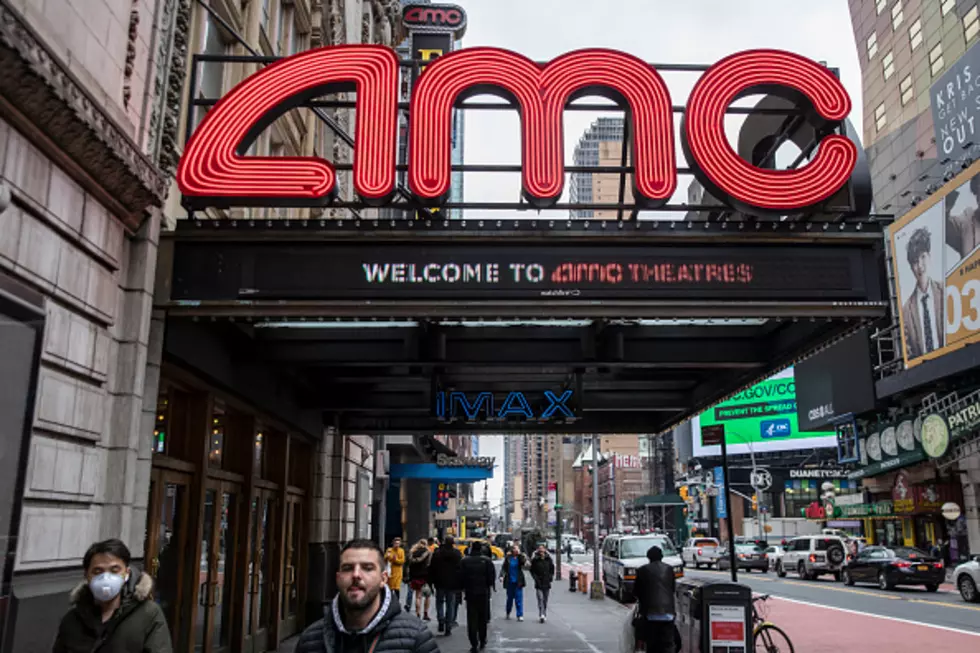 Going to the Movies May Be More Expensive Soon in New York
Getty Images
2023 looks like a very good year for movie theaters. There are countless potential blockbusters, which will start to hit movie theaters in February, starting with the latest Marvel Cinematic Universe movie, Ant-Man and the Wasp: Quantumania.
Going to the movies are a great experience for everyone. It's a bonding experience for families, couples and friends, although the price to go to a movie is a drawback.
You can easily get close to $100 on one movie between the tickets, popcorn, drinks and if you want a candy. However, one movie chain will soon increase prices for a new ticket format and one of the test locations will be here in New York.
Variety is reporting that AMC Theaters will change movie ticket prices, based on seat location.
The new format will create three different prices for movie tickets. Cheaper ones, called "value sightline," will be towards the front, while there will be standard pricing for "standard sightline," while seats in the middle of the theater (most in-demand), will be called "preferred sightline."
The "preferred sightline" seating will be the most expensive, while standard will be a normal price, and value a cheaper price.
This new ticket pricing method goes in line with things, such as concerts, sporting events and other entertainment shows. It starts at test locations, including some in New York, before going to all AMC theaters later this year.
The middle seats are always the first ones to be purchased by moviegoers on AMC and Regal Cinemas apps. It's no surprise that those will be the most expensive.
It remains to be seen if Regal or other movie theater companies follow AMC's path.
A Fun Night at The Drive-In Theatre is Still Possible at These 21 Nostalgic Outdoor Movie Venues
In the 1950s there were more than 4,000 drive-in theatres popping up all over the United States. The decline of their popularity came in the late 1960s and early 1970s when their numbers dropped to about 350 nationwide. Later, with the advent of the "everything retro" movement, outdoor movie theaters made a comeback and today there are more than 500 in the United States.
We all have fond memories of jamming our cars full of kids on "one price per car" night, the buggy yellow fluorescent neon lights at the concession stand, the greasy and oh-so-satisfying drive-in food, and those awkward in-window car speakers.
Today, everything is modernized. But still a lot of fun. There are more than 50 drive-ins in New York State. Here is a list of 21 favorites.
Let us know if your own favorite didn't make the list!
10 Most Common Traffic Violations In New York State
Traffic tickets can be annoying. Also, keep in mind that traffic tickets can carry fines and points on your driving record. Here's a look at the 10 most common traffic violations in all of New York State thanks to
CDH Law PLLC
.
16 Of New York State's Most Wanted Criminals- February 2023
Below are individuals wanted by the New York State Department of Corrections and Community Supervision's (DOCCS) Office of Special Investigations who have been designated as its
Most Wanted Fugitives
. They should be considered armed and dangerous. This list is current as of 1/31/2023:
NEVER attempt to apprehend a fugitive yourself. If you have information on the location of any of these fugitives, you can contact OSI 24 hours a day / 7 days a week to report it. All leads and tips are treated as confidential information.
If an immediate response is necessary, such as you see the wanted person at a location, please call "911" and report it to the police.