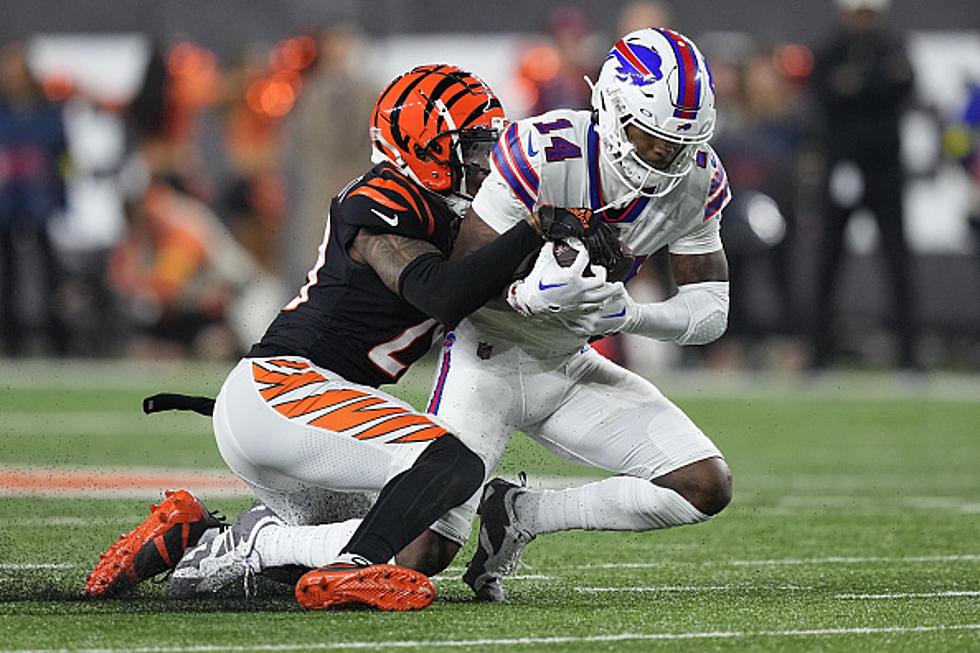 Report: Another Buffalo Bills Game Night Game Leaked
Getty Images
The Buffalo Bills schedule will be released at 8 pm tonight, along with the rest of the NFL schedule.
However, we already know quite a few games, as the league has announced select games. One of them is the Bills week 1 game, which will be played at the New York Jets on Monday Night Football. That will be Aaron Rodgers' first game as the Jets starting quarterback.
We also know that the Bills will play the Jacksonville Jaguars in London at Tottenham Stadium in week 5. The Bills will be the home team and the Jags would have been there for close to two weeks, since they play the Atlanta Falcons in London in week 4.
We don't know any other Bills games officially, but Sal Capaccio hinted that the Bills will travel to Cincinnati to play the Bengals in early November for a night game.
Twitter seems to think that will be on Sunday Night Football, on November 5th.
We don't know the rest of the Bills schedule right now, but there's still a chance they can play on Christmas Eve night or even Thanksgiving night, which might not make some Bills fans happy, but when you're a marquee team, that kind of things happen with the schedule.
We already know the Bills will play two night games and they also play the likes of the Kansas City Chiefs, Miami Dolphins, Dallas Cowboys and Philadelphia Eagles...chances are they will play three or four more night games in 2023.
15 Things You Should Never Do at a Bills Home Game
Things that are a no-no to do at a Buffalo Bills home game.
16 Buffalo Bills With Some Of The Best And Worst Nicknames
22 Famous Buffalo Sports Phrases Every Die-Hard Bills and Sabres Fan Knows
Being a sports fan in Buffalo is sometimes like knowing a different language. Here are 22 of our favorite Buffalo sports phrases you already know if you're a huge fan! And if you're new here, here's how to catch up.