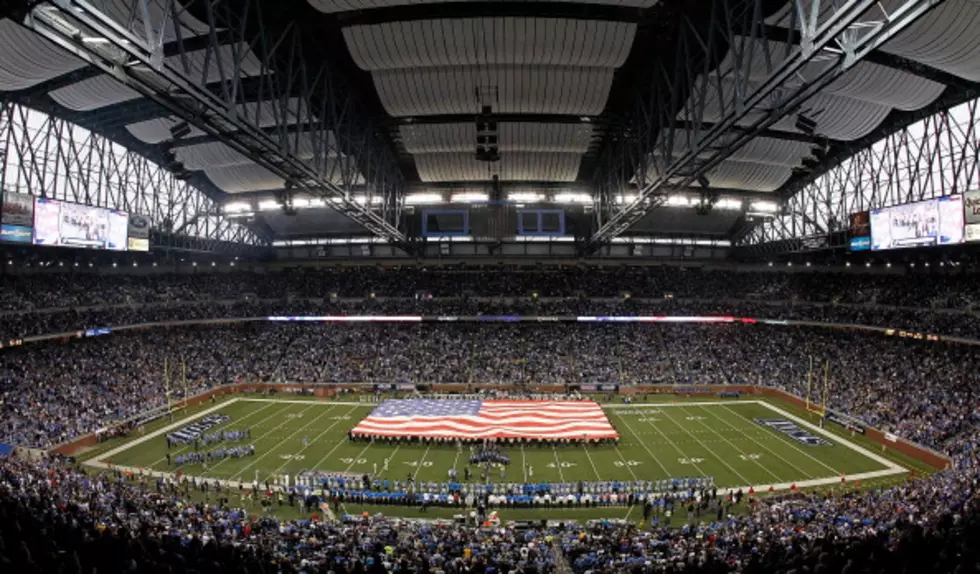 Looks Like Bills Mafia is Ready To Invade Detroit on Thanksgiving
Getty Images
We know that Buffalo Bills fans travel extremely well. This has always been the case but has been even more prevalent over the last several years, as the Bills have become one of the best teams in the NFL.
Outside of the Green Bay Packers, Dallas Cowboys and New York Giants, no team's fans travel as well as the Bills. Every road game features tons of fans either making the trip or transplants who now live in that opposing city.
The 2022 regular season schedule didn't feature a ton of obvious road trip games for Bills fans but one city did and it's because it will take place on Thanksgiving.
The Bills will play the Detroit Lions tomorrow at 12:30 pm. It's the annual first NFL matchup on Thanksgiving and the first time the Bills have played in this Thanksgiving timeslot since 1994. It is, however, their third Thanksgiving Day game in four seasons.
Ford Field is interesting because the crowd capacity can fluctuate a bit and of course, it always depends on how decent the Lions are. Tomorrow's game is looking to be the highest attended Thanksgiving Day game ever at Ford Field (20 years).
According to Lions reporter Tim Twentyman, the expected crowd a Ford Field tomorrow will be 66,000 people, which would be the second highest-attended game in the stadium's history, behind the 2011 Monday Night Football game against the Chicago Bears.
That 2011 season saw one of the better Lions teams of the last two decades and stars like Matthew Stafford and Calvin Johnson.
How many of these 66,000 fans will be wearing red, white and blue?
We don't know exactly but there's a strong chance a good portion of the crowd will be Bills Mafia on Turkey Day.
Kickoff is at 12:30 pm on CBS. Jim Nantz, Tony Romo and Tracy Wolfson have the call.
Bills Mafia's Wishlist For The New Buffalo Stadium
The Bills are building a new stadium and here is a wishlist from Bills Mafia.
16 Best Bars in Buffalo for the Night Before Thanksgiving
The best bars for "drinksgiving" in Buffalo and Western New York.
12 Stores Open on Thanksgiving 2022 in New York State
Some major retailers who
will be open
on Thanksgiving in 2022, here in New York State.