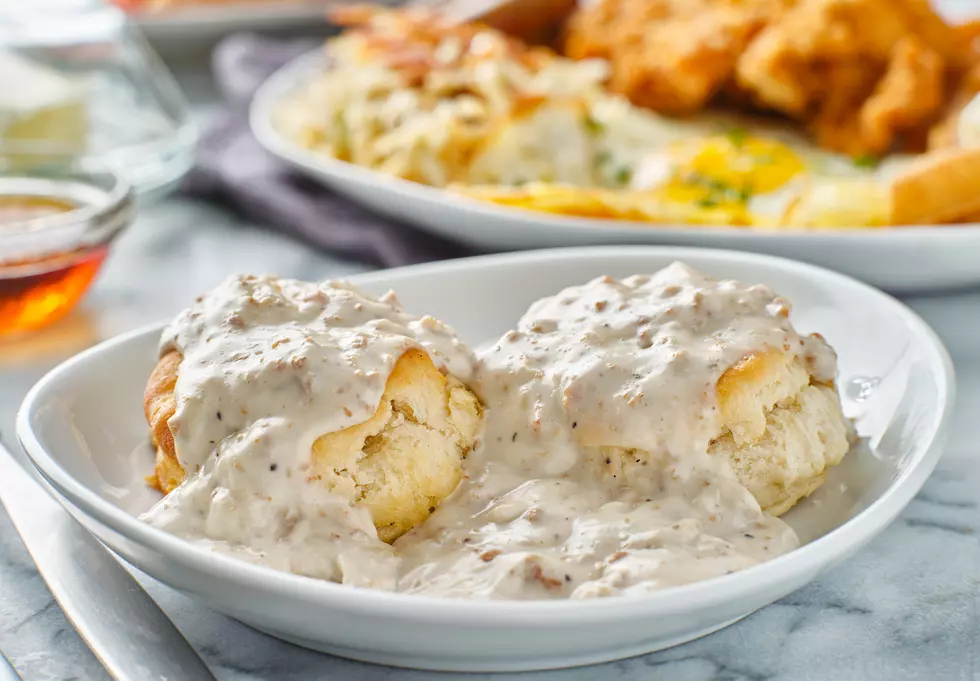 The 7 Best Places For Biscuits & Sausage Gravy In Western New York
rez-art
Going out for breakfast isn't something that most of us get to do every day.  So when we go out, it better be worth it.
Everyone has their "go-to" when it comes to breakfast foods.  For some it's an omelette, others like pancakes or french toast, but for me I'll always love a plate of biscuits with sausage gravy.
My dad used to make it for us when we were little from a recipe that my grandma perfected back in Oklahoma.  So you can bet that my standards are pretty high.
There are a couple of things that will make a plate of biscuits and sausage gravy perfect.  The first, obviously, is the biscuits.  If the biscuits are hard, you might as well throw the whole thing right in the trash.  It all starts with a fluffy biscuit.  It can't be dry and it can't be hard.  It should be fluffy and moist.
Then comes the sausage gravy.  The biggest mistake that people make when making it is they put way too much pepper in it.  It should taste like sausage.  If the pepper is overpowering, then again, throw it away.  It also shouldn't be greasy.  It should be thick with lots of crumbled sausage in there.  You can't take patties and cut them up into pieces.  The sausage should be crumbled like ground beef.
And always make sure there's enough!  That's the big thing.  If you order biscuits and sausage gravy and at the end you're still chewing on a biscuit without any gravy then they've done it wrong.
I know...it doesn't seem like there should be that many qualifications for a breakfast food...but there are in my mind.  As I mentioned, I have some pretty big standards for my biscuits and sausage gravy.  I have my favorite place to get it...where is yours?
The 7 Best Places For Biscuits & Sausage Gravy In Western New York
8 of the Greatest Places For Pancakes In Hamburg - #7 Is Surprising
15 Of The Best WNY Diners That You MUST Try
Did your go-to diner make the 15? What would you add to the list? Email
kadie@wyrk.com
.