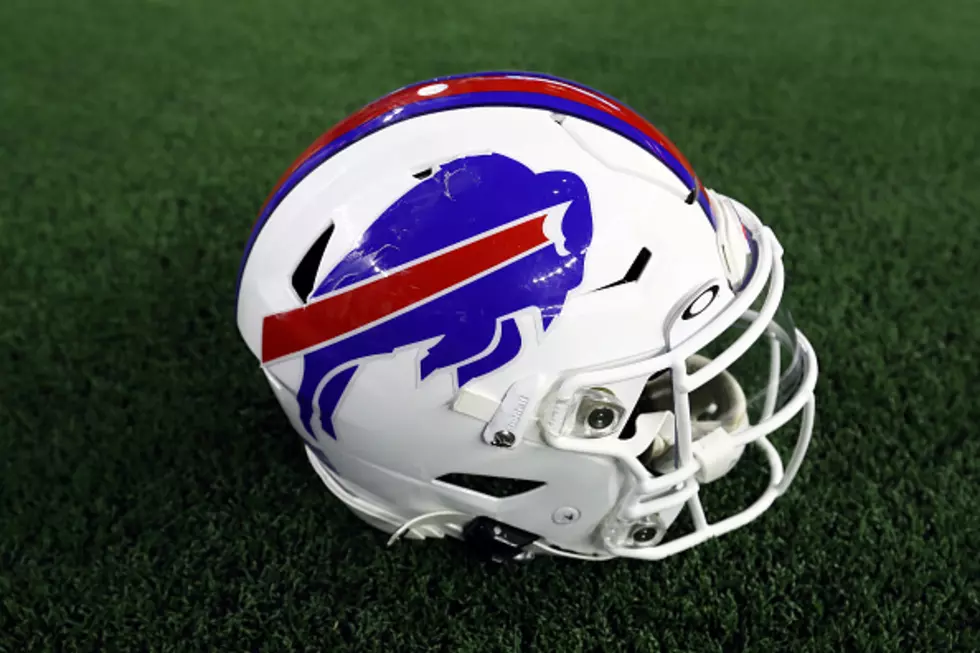 Buffalo Bills Rookie Hilariously Makes Fun of Texans Player; Goes Viral [WATCH]
Getty Images
The Buffalo Bills had a convincing win yesterday against the Houston Texans to say the least.
The Bills won 40-0 in a game that featured plenty of missed opportunities by the Bills (settling for field goals), but they got points when they had to and the defense pitched another shutout. It's the first time in Bills history they have shut out an opponent twice in the first four weeks of the regular season. The Bills beat the Miami Dolphins, 35-0 in week 2.
There was a moment during the win that went viral on Twitter and it involves a Bills rookie who decided to have some fun at the expense of a Texans player.
Rookie tackle Spencer Brown was drafted in the third round in the 2021 NFL Draft and he started his first game at right tackle for the Bills on Sunday.
After a play, Brown went at it with Texans cornerback Desmond King II. Brown clearly made fun of King's height and the video made the rounds on Twitter on Sunday. Watch it below, courtesy of Ted Goldberg of Spectrum News.
Brown is 6'8'' while King II is 5'10'', so nearly a full foot in height difference between the two.
Brown went to school at FCS Northern Iowa and he grew up in a small town. If you remember, he's the guy who broke a table after he was drafted by Buffalo, which also went viral back in the spring.
I'm not going to lie, I laughed pretty hard at this video. Brown was making his first career start, but you would never know it, as he was clearly not intimidated by the Texans defense.
Every Pick Made By Buffalo Bills GM Brandon Beane
25 Important Things You Need To Bring To Your Tailgate
57 Fun Facts You Might Not Know About Buffalo
You might know a lot of these, but there is no way you know all 57 things. If you did, I would be impressed.
Here's a list of 57 fun facts that single Buffalo out from the rest of the country.