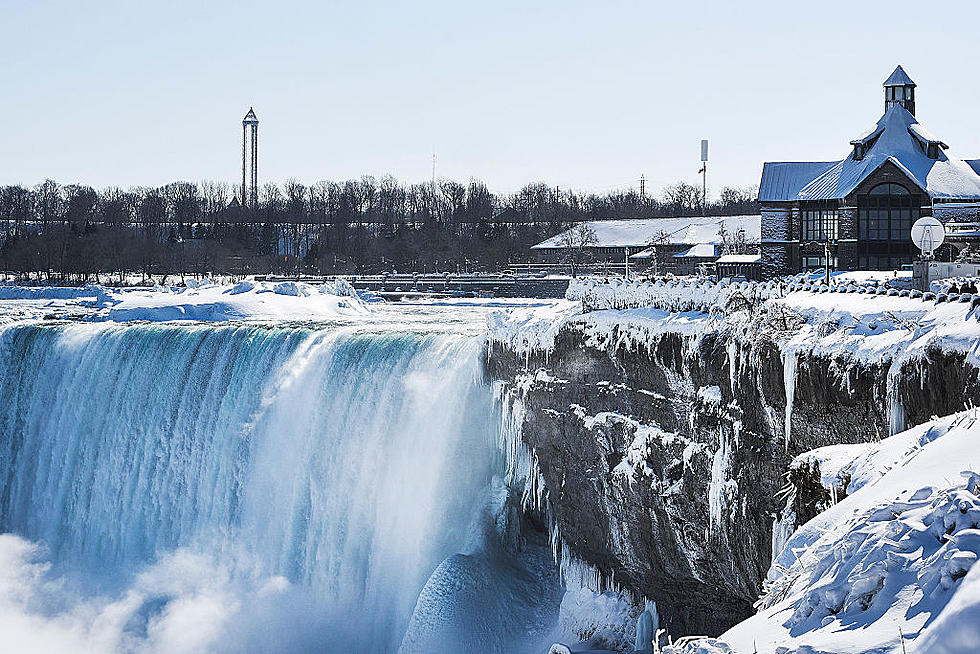 City of Buffalo, Niagara Falls + Peace Bridge To Be Lit Green…in February
Getty Images
Buffalo and Niagara Falls are going to be lit up green in February! Coming up the weekend of the 25th of February, The City of Buffalo, Niagara Falls and the Peace Bridge will be all lit up green to support an initiative of the local group WNY Lyme's special even that has girls on the ice!
Lyme disease is something we all worry about here in Western New York when you see a tick on yourself. You see that pencil dot that is digging into your skin and you try to get it out as fast as you can so it does not develop the disease. There is a very special event that is coming up in Western New York to help spread awareness of Lyme disease. The chairperson in Buffalo is a teacher at Maryvale, named Rebecca Roll, that has turned her personal experience into a great initiative: WNY Lyme.
Lyme WNY is hosting the "Ladies Lace Up Against Lyme '' an all-girls 12U Hockey Showcase at Lecom Harbor Center on February 25th & 26th, 2022. The purpose of the event is to disseminate knowledge about Lyme disease and to earn money to further the mission of the group by funding the costs of medical treatments, foster education and advocacy, disseminate informational materials, meeting costs, and support future Lyme WNY related events.
Ladies Lace Up Against Lyme Disease
February 25, 26 and 27
LECOM HarborCenter
We spoke to Rebecca about the event and you can take a listen to how the ENTIRE CITY IS GOING TO BE green and here is why:
WHAT TO DO: If you or someone you know is involved with the charity in the area, send them our way! Tell us about your charity below! It only takes a minute.
WHAT WE CAN DO FOR YOU: Every single Friday, we will highlight a charity in Western New York. Whether be on the air, or on the website, or BOTH, we want to help you are your mission. We want to help the good people in Western New York continue to be good people.
New York Home Looks like a Tropical Paradise
This
home
in New York State looks like something tropical paradises are made of.
6 Delicious Drinks That We (Mostly) Only Drink During The Holidays
Look Inside America's Most Holiday Decorated Restaurant!
This one of a kind restaurant is just a short day trip from the Capital Region.