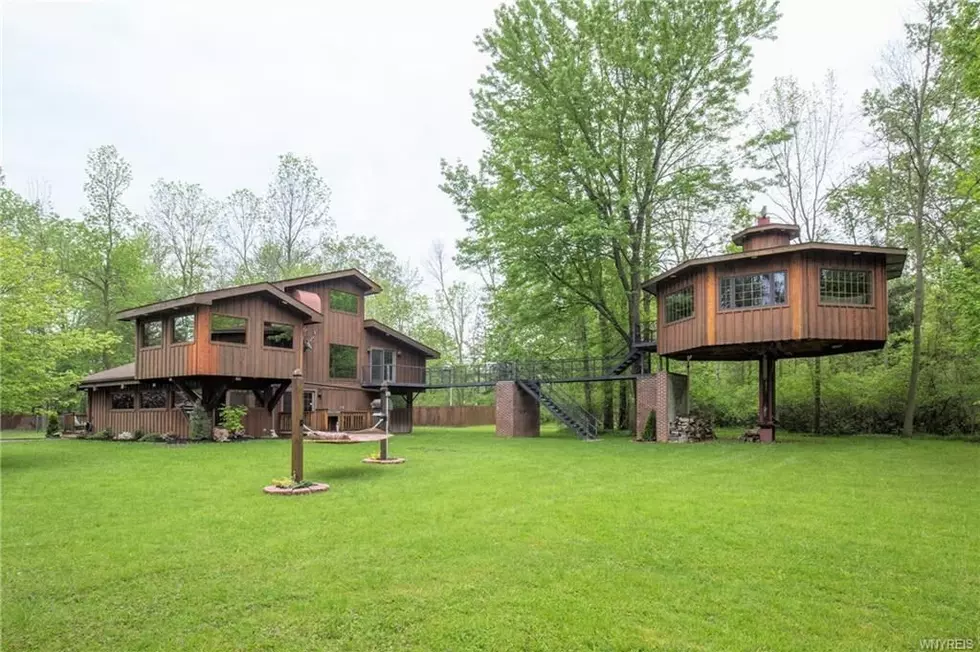 Check Out This Unique House That Has Three Buildings in Amherst
Zillow.com
Why is looking at houses so much fun? This house is pretty cool and you definitely need to be the right person for this house. It's pretty unique and it has some pretty cool quirks! It has 2 bedrooms and 3 baths and sits on 3.5 acres of land described as a private oasis. It also has a elevated walkway to an other building that is labeled as another entertaining space! Add the pool and garden and you think you're in heaven, but they also have another building! They have a guest cottage and a 50' x 60' garage with radiant floor heat and full bathroom!
"Unique one of a kind home. A piece of the country in the heart of Amherst. An 8 car shop complete with heated floor, full bath, 3 phase electric, 2 equipment lifts, a shop you could only dream about! There's also a guest house or studio apartment/office."
You have to see the inside and specifically the bathroom! It looks awesome! The home is listed for $749,500.