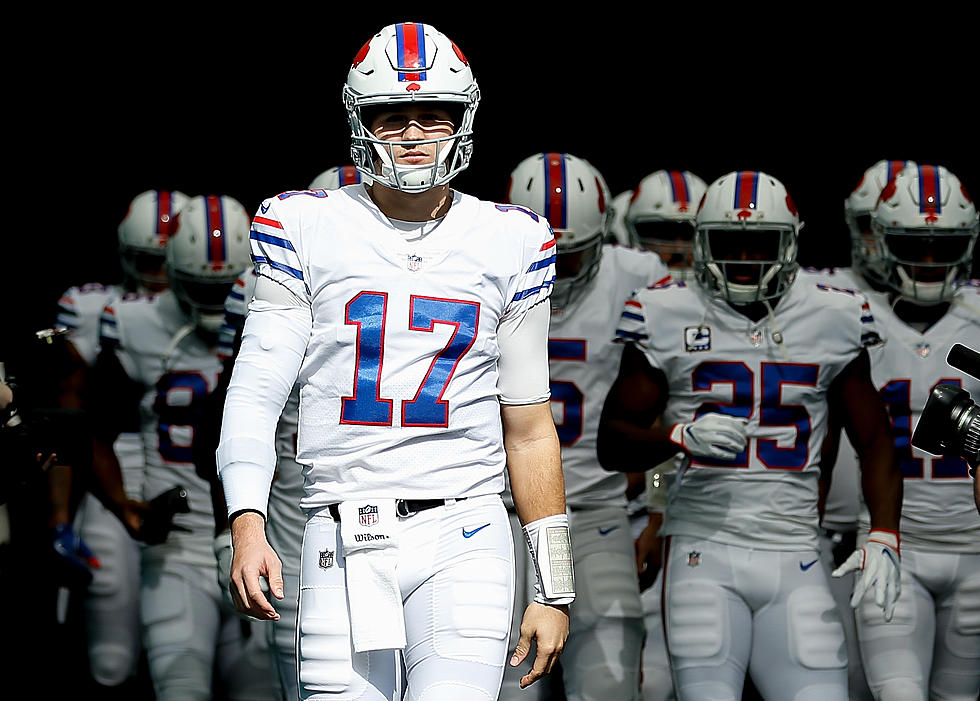 Child Writes Letter Asking Bills QB Josh Allen For Only One Thing
Getty Images
Being one of the most popular athletes in Western New York is a tall order for any pro player and with that mantel comes lots of requests.
Recently Josh Allen hosted a pizza party at a local school on his birthday and as the kids of the school wrote thank you letters to the Buffalo Bills quarterback, one kid managed to sneak in a special request.
The teacher of the class posted the letter on Twitter and many Bills fans pointed out the special request.
The child asks that Josh Allen and his teammate beat Pittsburgh this year.
The Bills can use the same playbook from last season when they beat the Steelers on Monday Night Football 26-15. During that game, Allen threw for 238 yards and two touchdowns.
The Bills are set to open up the season at home playing host to the Steelers. Beating them would not only make the write of the letter one happy kid, but a win on opening week would also make all of Bills Mafia very happy!
Dave Fields Predicts The 2021/2022 Bills Regular Season
Ok..here are Dave's picks for who will win each game for the Bills' regular season.
The Winningest Head Coaches In Buffalo Bills History
A Photo Review Of The Bills Season