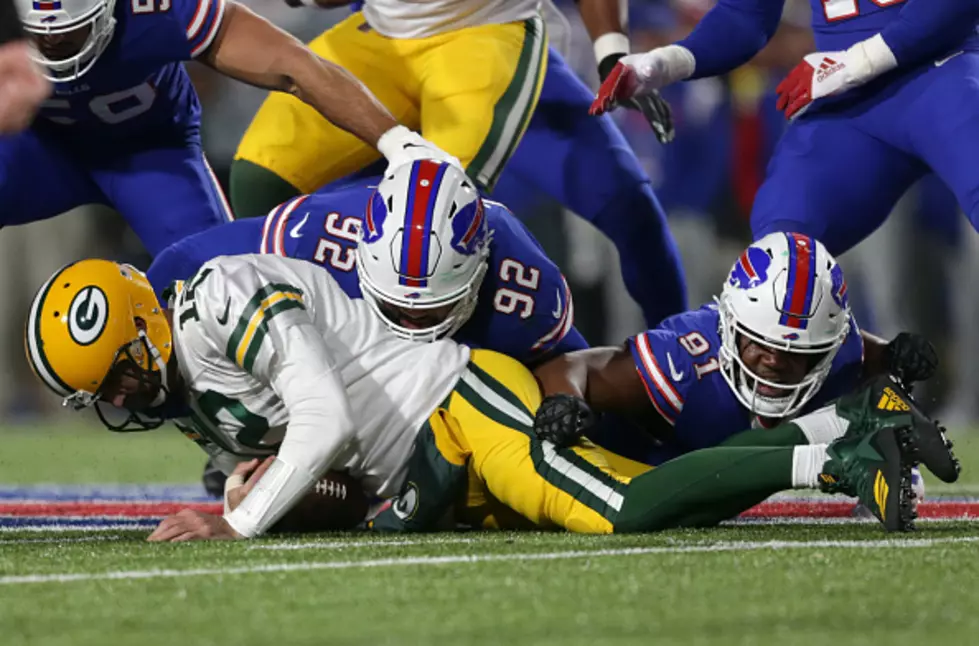 Underrated Bills Player Wants to Be Extended and Stay in Buffalo
Getty Images
The Buffalo Bills front office, led by general manager Brandon Beane will be busy over the next four months.
The Bills are now preparing for the NFL Scouting combine, free agency and the 2023 NFL Draft. Beane has a lot of upcoming free agents that he will try and re-sign.
Safety Jordan Poyer, linebacker Tremaine Edmunds and running back Devin Singletary are three big decisions the Bills have to consider, but with the Bills against the salary cap already, that's going to be tough to even keep two of those three.
The Bills need to focus on offense more this off-season. They have to address wide receiver and offensive line to help Josh Allen and make it harder for defenses to defend them.
However, one player the Bills may want to extend is defensive tackle DaQuan Jones.
Jones was a free agent signing in 2022 and he was tremendous for the Bills this season. His value was most evident when he was unable to play against the Cincinnati Bengals in the AFC Divisional round. Jones' play helps Edmunds and Matt Milano.
Jones has one year left on his deal and his cap hit will go up in 2023, but Jones is all for him being extended to stay in Buffalo.
Jones will be 32 next season, so he's on the backside of his career, but I would not mind him being extended into 2024 and maybe alleviate the cap hit over the next two seasons.
Jones was one of the most underrated free agent signings in 2022 and was a bog help to Sean McDermott and Leslie Frazier's defense.
Four Bills Players Who Could Leave Buffalo in 2023/2024
Four players that Buffalo Bills general manager Brandon Beane will have to make decisions on.
Complete List Of Buffalo Bills Available On Cameo
20 Restaurants In WNY The Food Network Should Feature
We love so many restaurants in Buffalo and The Food Network should highlight way more of them.