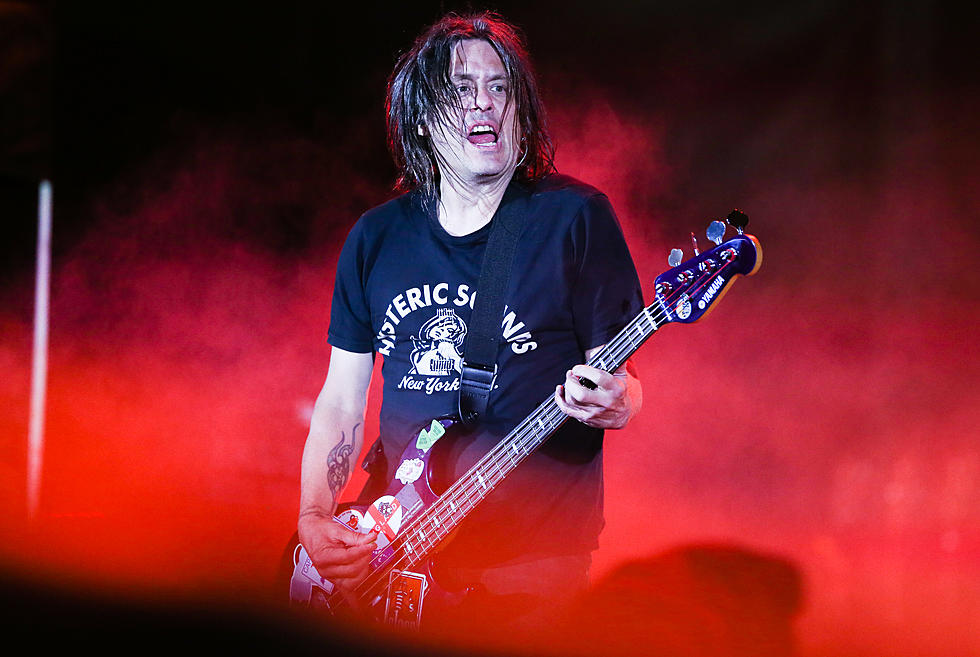 EXCLUSIVE: Get Scared By Robby Takac At EverHaunt This Weekend
Getty Images
At some point, you have tried something out of your comfort zone, and going into it, you may have told yourself "I'm only going to do this once." But what if you actually enjoyed it?
Goo Goo Dolls bassist and Music is Art founder, Robby Takac, tried his hand at acting in haunted houses when he was in high school, and he thoroughly enjoyed it. Takac participated in haunted houses all around town, and now he plans to "Slide" (get it?) back into this role for at least one night.
This Saturday, Robby Takac will be a scare actor at EverHaunted Haunted attraction for just one night. 
Takac may not be recognizable, though. He will be getting a monster makeover to assume his role as honorary member of the EverHaunt cast for the day. 
Robby Takac has built a relationship with the folks at Everhaunt, after they loaned some spooky decorations to the Takac's 2021 Music is Art Festival earlier this year. 
Takac expressed his excitement to help Kevin Donovan, owner of EverHaunt, and the rest of the Everhaunt team, especially after everything they did to help Takac in September.
EverHaunt is now in its second year. They opened in 2019, and out of the gate, they were voted "Buffalo's Best Haunted Attraction." COVID-19 prevented EverHaunt from opening in 2020, but they are back this season and have spent the last year and eight months to make the attraction better than it has ever been.
This year, Everhaunt has a new lobby that looks like a haunted village complete with animatronics telling local stories, a haunted game area, a new back attraction, and more (but you'll have to visit the haunted house to see the rest of the improvements!).
EverHaunt, as always, is a unique haunted house. When they scare, they do it because they care. A portion of the proceeds help raise money for local organizations in WNY, including Kids Escaping Drugs, Operation Good Neighbor, and ConnectLife (which they will have a blood drive for on Oct. 21).
You can get your tickets to EverHaunt here.
The Best Things To Do In Buffalo This Weekend
These are 10 of the best things to do this weekend around Western New York, whether it's live music, festivals, comedy shows, theater, concerts, nightlife events, our favorite sports teams, and so much more!
15 Red Flags For People in Western New York
Here are 15 red flags that indicate whether or not someone grew up in Buffalo.
Pics from The 2006 Buffalo October Snowstorm