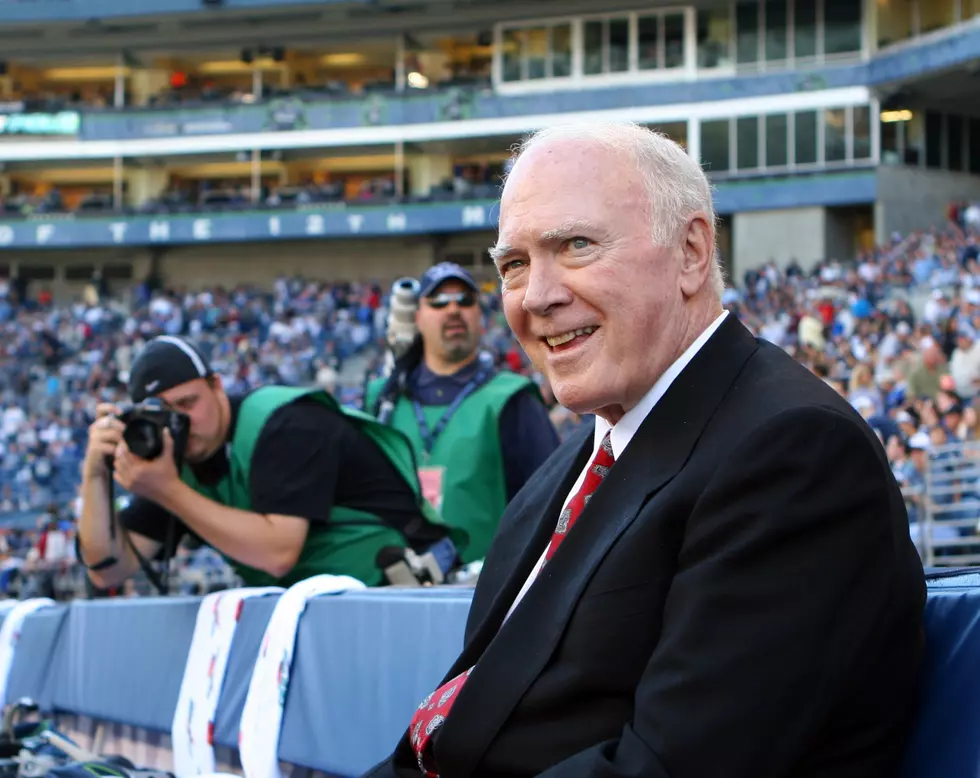 Former Bills Coach Chuck Knox Has Died
Former Bills coach Chuck Knox Getty Images
Former Buffalo Bills coach Chuck Knox died over the weekend.  He had been in poor health in recent year and was in hospice care when he died.
Knox was Bills coach for five seasons from 1978 to 1982 guiding the Bills to the AFC East title in 1980 with an 11-5 record.  The Bills lost to the San Diego Chargers in the divisional playoffs.  The following year the Bills finished 10-6 and beat the New York Jets in the Wild Card playoff game, but fell to Cincinnati in the divisional round.
One of the most memorable moments in Bills history came with Knox as head coach when the Bills beat the Miami Dolphins 17-7 in the 1980 season home opener.  That victory ended a stretch of 20 straight losses to Don Shula and the Dolphins and led Bills fans to storm the field and tear down the goal posts.  For Bills fans old enough to remember that decade of frustration, it's why their hatred of the Dolphins continues to this day.
After the 1982 season was cut short by a players' strike, Knox and the Bills failed to come to an agreement on a contract extension.  Knox then went on to become head coach of the Seattle Seahawks for nine seasons including one AFC West division title.
Before being hired as Bills coach, he guided the Los Angeles Rams to five straight NFC West titles.  He was the first coach in NFL history to win division titles with three different teams.
One of the first things he did when he came to the Bills was trade OJ Simpson to the San Francisco 49ers.  An interesting move since his teams were known for ball control running offenses almost to the point of being boring.  He became known as "Ground Chuck", but he did get results.
With 186 wins and a career coaching record of .558, Knox ranks 10th on the NFL's all-time list.  Although he never made it to the Super Bowl his name is always under consideration for enshrinement in the Pro Football Hall of Fame.
Chuck Knox was 86.