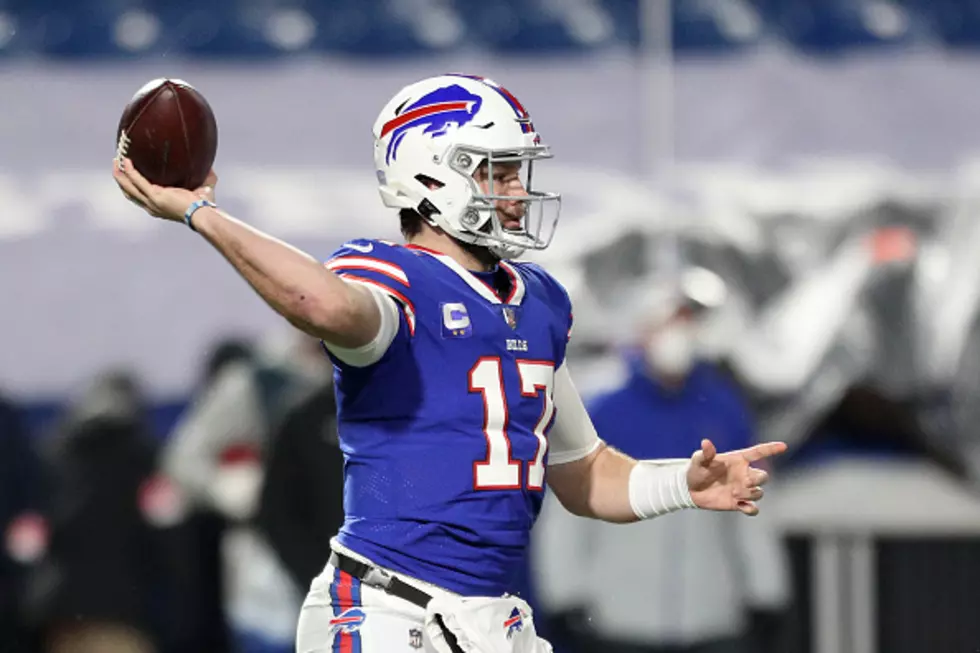 Here Are The Possible Season Openers For The Buffalo Bills in 2021
Getty Images
The 2021 NFL Draft is one week from today (Thursday) and the Bills have the 30th-overall draft pick in the first round.
After the draft, the roster will be mostly set, since free agency kicked off a month ago and the Bills have one of the best teams in the NFL, so Super Bowl aspirations to say the least.
There is one other off-season date to look forward to, however, and it's one of my favorite days of the year. The release of the NFL schedule.
According to the NFL's social media accounts, the 2021 regular-season schedule will be released on Wednesday, May 12th at 8 p.m.
There's been a lot of speculation of what the Bills schedule will look like. They already know the teams they will play: AFC East (as usual), NFC South, AFC South, Pittsburgh Steelers (home), Kansas City Chiefs (away), and the Washington Football Team (home).
Remember, there will be a 17th game this year in the NFL.
But what are Bills fans hoping for when it comes to the schedule? The most important one is likely week 1. Will that first game be on the road or at home: Who will it be against and at what time?
Since the Bills went 13-3 in 2020 and made the AFC title game, chances are the Bills will get a few primetime games and there are pretty good odds they will open up in primetime on the road or at home...but likely on the road.
Bills beat reporter for WGR, Sal Capaccio, had National Football League Vice President of Broadcast Planning, Mike North on his podcast to discuss possible Bills week 1 matchup and according to North, the Bills are "absolutely" in the conversation to open the season on Thursday Night Football at Tom Brady and the Tampa Bay Buccaneers.
There's also no doubt, according to North, that the Bills game at Kansas City will be a primetime game and it's conceivable that is another week 1 possibility, probably for Sunday Night Football, since the Thursday Night opener is typically reserved as a home game for the previous year's Super Bowl champion.
Another one I was thinking about is the Bills opening at home at 1 p.m. or on Monday Night Football against the New England Patriots, especially after all the changes the Pats made.
What say you Bills Mafia? What do you want to see in week 1 for the Bills? At Tampa? At Kansas City? Home against New England? 1 p.m. or primetime?
Famous People Who Are Bills Fans
Bills Stadium Under Snow
9 Greatest Buffalo Bills Players Ever