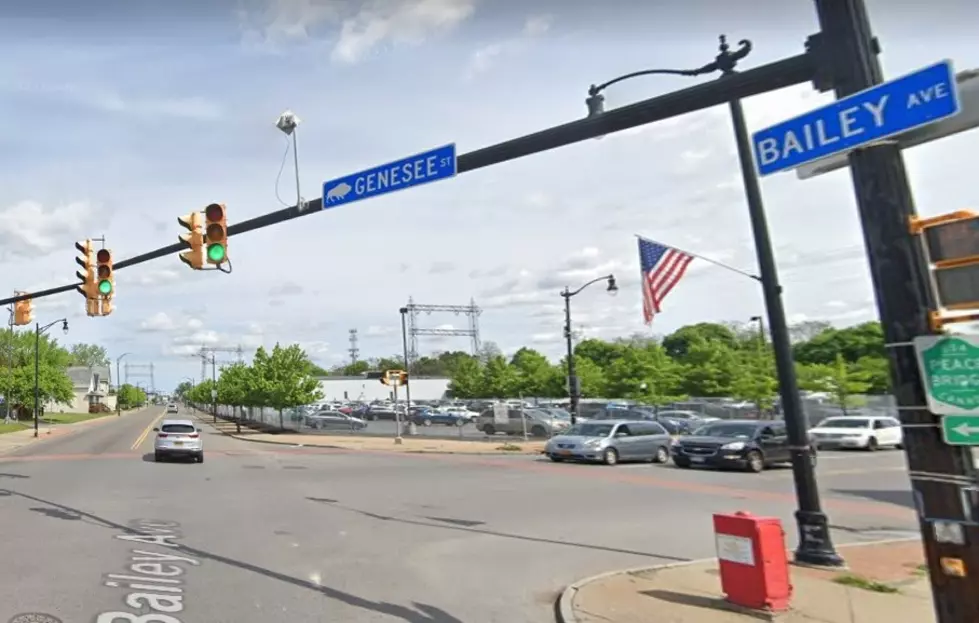 Here's How People Really Feel About Calling The Eastside East Buffalo
Google Maps
Apparently, there is a movement to stop calling Buffalo's eastern-most neighborhoods 'the eastside' and call the area 'east Buffalo' instead. I asked Buffalo residents how they feel about it and here's how they responded. Do you agree?
I believe that it should be left up to the residents of what has been known as Buffalo's eastside as to whether they want to change the name. People who don't live in the neighborhoods or even in Buffalo shouldn't make the determination about changing what the community is called. With that said I went on our Facebook page and posed the question. I also opened the phone lines for calls about it. Here's what people think:
Residents Voice Their Opinions About Changing 'The Eastside' of Buffalo to 'East Buffalo' With Yasmin Young
Here are some of the responses from our Facebook page:
Keith Focz Hughes:
No matter what you call it it will STILL BE the most undesirable part of buffalo
Johnny L Ortega:
How about we just split it down the middle and just called it the east
Tammy Reneè:
No one's going to call it east Buffalo
Raymond Grant:
If #TheEastSide's name changes to #EastBuffalo, then other sides of same best follow suit: #WestBuffalo, #NorthBuffalo & #SouthBuffalo #Respectively! 💯
Warren Geiger:
Everyone just calls it Buffalo.
New York State To Invest $50 Million Into Improving Buffalo's Eastside
New York State will pump $50 million into the eastside of Buffalo. On Saturday, June 18, 2022, Governor Kathy Hochul today announced $50 million of targeted investments. The funds are a part of the state's effort to address the inequities experienced by the eastside community. Gov. Hochul, a native of Western New York, said,
East Buffalo and communities like it have for decades suffered from significant disinvestment, neglect, and the failure of government policy. We are not afraid to take on these systemic challenges, and together, with the City, the County, community members, and other partners – we're going to do that. Today's announcement is a down payment on the much larger amount of work that lies ahead.
You can get more detail here.
The 47th Consecutive Juneteenth Festival Of Buffalo
Memorials For Buffalo Mass Shooting Victims
Buffalo's 10 Splash Pads For The Kids To Have Fun