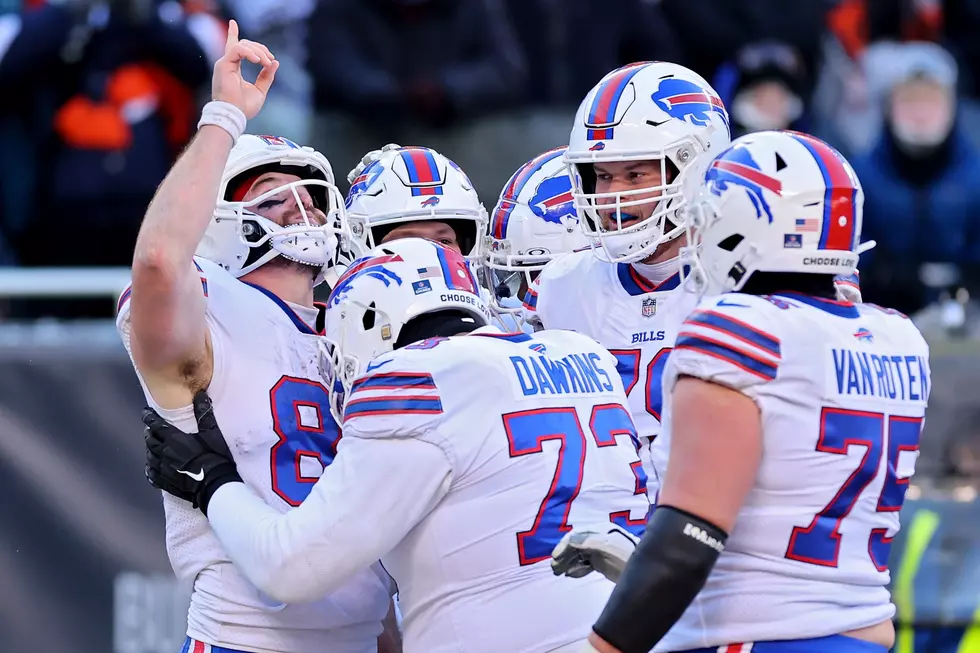 Buffalo Bills Opponents Are Set For Next Season
Getty Images
Now that the NFL regular season is over, we know all the opponents that the Buffalo Bills will face next season.
Feel Good Mornings With Dave Fields Mon-Fri 6am-10am
We don't know the dates, but we do know what teams they will take on. The dates of game on the schedule won't come out to later this year.
They will take on the AFC East teams twice like every season, both home and away. They will play the AFC West and the NFC East. To round out the schedule they will also take on Tampa Bay, Jacksonville, and Cincinnati.
If the Bills make the AFC Championship game and they take on the Kansas City Chiefs that game will be played in a neutral site. The NFL made the rule change after the league canceled the Bills/Bengals game from last Monday night due to the onfield injury with Bills safety Damar Hamlin.
The good news is Hamlin is on the road to recovery.
Bills Mafia Show Love For Damar Hamlin Before Game [PHOTOS]
Bills Mafia came out in amazing support of Bills Safety Damar Hamlin before Sunday's home game.
Bills Mafia's Wishlist For The New Buffalo Stadium
The Bills are building a new stadium and here is a wishlist from Bills Mafia.
QUIZ - Can You Name These 25 Buffalo Bills Players?
Alright...Bills Football is here. How big of a fan are you? Can you name of 25 of these Buffalo Bills players?