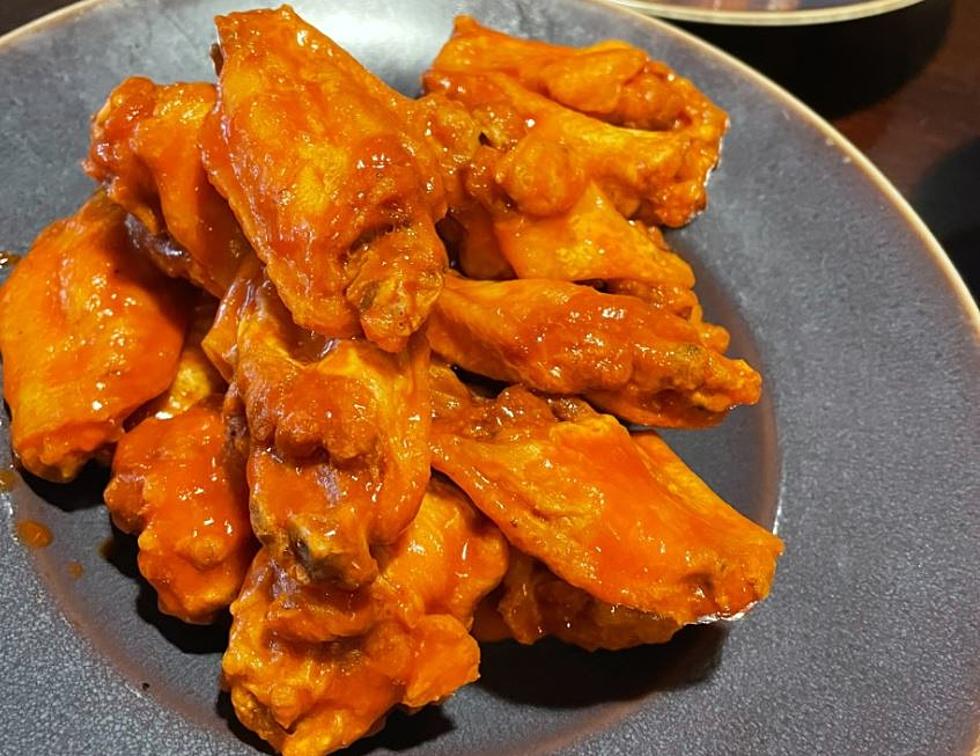 Favorite Wing Restaurant Made History In Buffalo, New York
Photo Credit: Dave Fields/TSM 2021
The biggest debate in Buffalo history started way back in the 1960s and it is who has the best wings in town.
Feel Good Mornings With Dave Fields Mon-Fri 6am-10am
Ask 100 people in Western New York that answer and chances are you will get 100 different answers. From Bar-Bill to Duffs, to Elmos there is no shortage of great wing places in Western New York.
One of those "Must Try" places made a little history over the weekend by opening for the first time ever on a Saturday.
Wingnutz came to national attention after the podcast series "Pardon My Take" stopped by and gave them a glowing review.
Wingnuts started in the kitchen of the owners and then operated out of the kitchen at the Knights of Columbus on Kenmore Ave. in Buffalo.
They recently moved to a new store on Niagara Falls Blvd where they now are open on Saturdays for the first time ever in the restaurant's history.
So no matter where your favorite wing place is in Western New York, the fact that another amazing place is serving wings on the weekend is a win for all of us here in the 716.
Consider this a reason to order and enjoy wings this week.
5 Ways People Are Screwing Up Chicken Wings
If you do any of these five things, you are doing injustice to your chicken wings.
Western New Yorkers Favorite Wing Sauce Besides Hot, Medium, Or Mild
Thinking about going on a wing adventure check out some of the outside-the-box wing sauces.
5 Best 'Hidden Gem' Wings in Buffalo
The best best "hidden gem" spots for wings in Western New York.