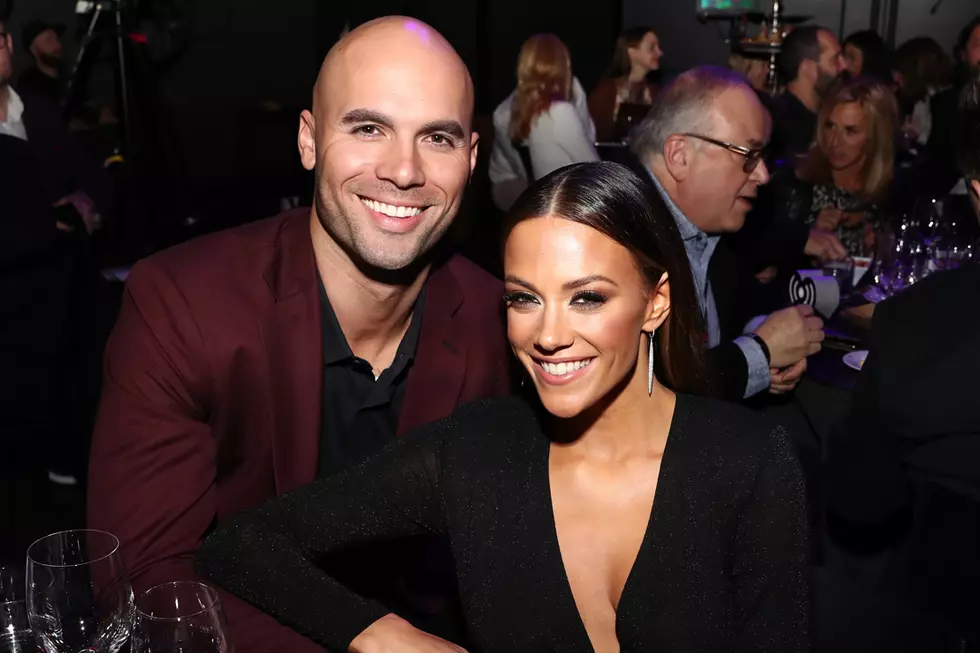 Jana Kramer Has a 'No Phones at the Dinner Table' Rule
Rich Fury, Getty Images
Don't be dialing grandma or texting your best friend at the dinner table when Jana Kramer is around.
The 35-year-old country star revealed in an interview with People that cellphones are off limits at meal time. As stars tend to juggle an unusual travel schedule and work dates that can keep them from family and home life in general, it's important that Kramer creates some guidelines this time around.
"[A] huge thing for me is absolutely no phones at the dinner table," Kramer tells People. "I want us all talking and eating together. ... When I'm home and I'm off work, the phone is not around. If work does come up, I'll go in the [other] room, but primarily, everyone knows that past a certain time, I won't work because that is my time to be with my kids."
An admirable rule for the star-mother, who shares daughter Jolie, 3, and son Jace, 6 months, with 32-year-old husband Mike Caussin. The married couple also blend some personal and work time with their Whine Down podcast, which explores relationships and more.
"She's been there and done that, from acting to singing, divorce, motherhood and beyond. If you've got something to get off your chest, come over to Jana's place, pour a glass or two and Whine down!," the podcast description reads.
As the two continue to raise their young children, Kramer is opening up more about the experiences she's having, especially with 3-year-old Jolie.
"It's been really fun because, at the beginning of 3, she definitely had everything," Kramer tells People.
"She was definitely the three-nager that I was warned about. But what's been so cool [is] I've now embraced that, and I'm talking to her on her level. ... When she's freaking out, I'll get down on her level and be like, 'You know what? It's okay. It's okay to be sad that you can't have your unicorn on the dinner table. I would be sad, too,'" the singer says. "It's just talking to them because there are new feelings and emotions — they're just figuring all of this out."
7 Country Women Who Are Married to Pro Athletes