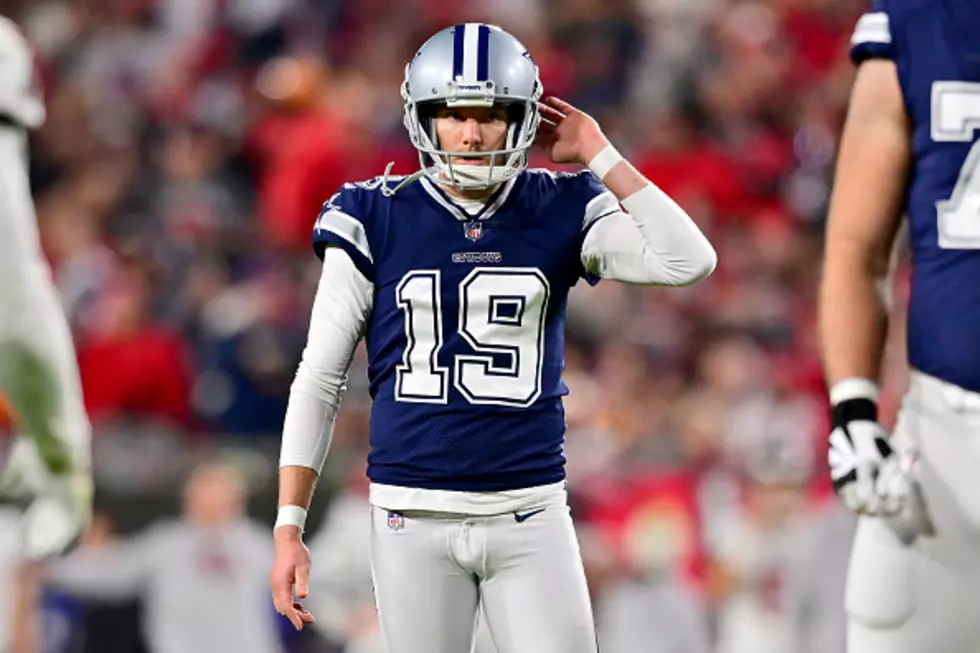 Tweet About Dallas Cowboys Kicker Is Remarkable
Getty Images
The NFL playoffs are headed for the second round. After and exciting first round/Wildcard weekend, football fans are looking forward to the next set of games. If they are anything like this past weekend, we are in for a real treat.
The Dallas Cowboys beat the Tampa Bay Buccaneers 31-14 to move to the second round of the playoffs. It was the first playoff win in 30 years for the Cowboys. Dallas secured the victory despite four missed extra points by its kicker. It will be interesting to see who will be the Dallas kicker when they face the San Francisco 49ers.
A funny Tweet that was sent out during the game that has everyone in the sports world laughing. Well, maybe not Brett Maher.
Here in Buffalo, we are getting ready for a much anticipated game that will bring the Cincinnati Bengals to Highmark Stadium for a Divisional Playoff. The game is set for a 3pm kickoff. As of early this week, the weather forecast is still a little unclear. There are some models that call for a good deal of snow and others that are saying the snow will hold off until later or even until Monday.
KEEP READING: Scroll to see what the big headlines were the year you were born
Here's a
look at the headlines
that captured the moment, spread the word, and helped shape public opinion over the last 100 years.
LOOK: Here Are 30 Foods That Are Poisonous to Dogs
To prepare yourself for a potential incident, always keep your vet's phone number handy, along with an after-hours clinic you can call in an emergency. The ASPCA Animal Poison Control Center also has a hotline you can call at (888) 426-4435 for advice.
Even with all of these resources, however, the best cure for food poisoning is preventing it in the first place. To give you an idea of what human foods can be dangerous, Stacker has put together a slideshow of 30 common foods to avoid. Take a look to see if there are any that surprise you.