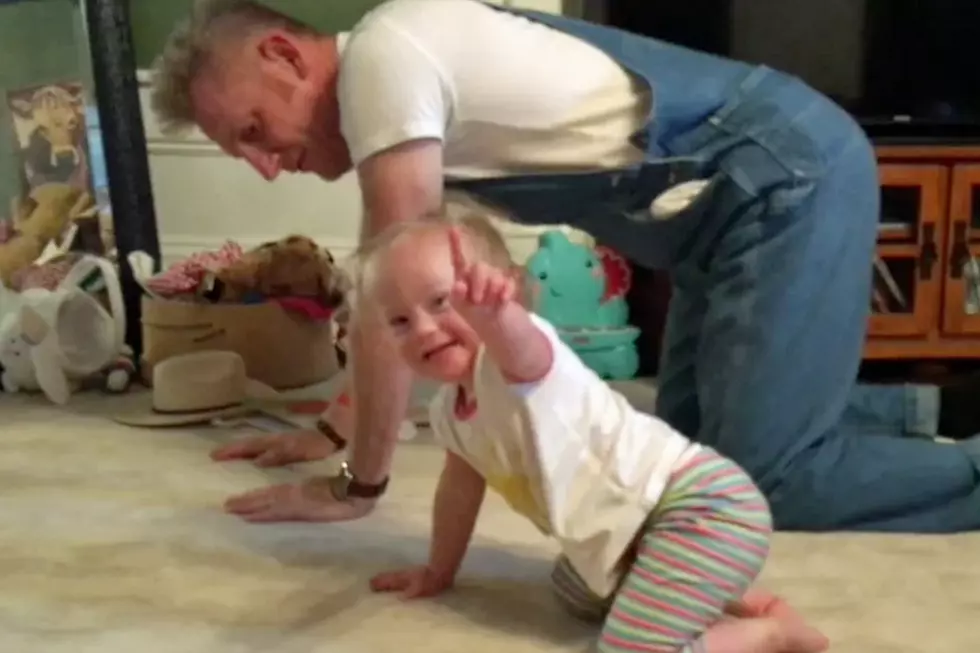 Joey + Rory's Daughter Indiana Learns to Crawl [Watch]
Vimeo
Joey + Rory's daughter Indiana has learned to crawl, and it's cute enough to make you cry. Rory Feek recently shared video of his youngest daughter trying, stumbling and then succeeding on all fours.
"...at two and a half years old, Indy just learned how to crawl this week," Rory writes on Facebook. "Her big sisters and I are so proud of her."
Indiana has Down Syndrome, so milestones like this come a little slower than they would for kids without Down Syndrome. After he shared the video on the duo's Facebook page, hundreds of parents and fans offered encouragement or a similar story. "Beautiful! Mama is looking down upon you and smiling, Indy!" one fan writes. "You are such a sweetheart! Keep up the great work, Rory! You are killing it as an awesome daddy!"
"Mama" is Joey Martin Feek, who died at the age of 40 in March after a lengthy battle with cancer. Rory remains as open about life as a single father as he did in the months leading up to his wife's death. His This Life I Live blog regularly features moving photos, videos and passages from his journey thus far. This video is set to music, as many of his videos often are. He frequently reminds fans of how beautiful his wife's voice was in these clips.
While Rory says he won't record music again, his singing career continues to thrive. Feek recently learned that Joey + Rory had been nominated for four Dove Awards. He's also working on turning his This Life I Live blog into a book. There's no word on when that book will be published.
See More Photos of Baby Indiana
Watch: 5 Unforgettable Joey + Rory Songs