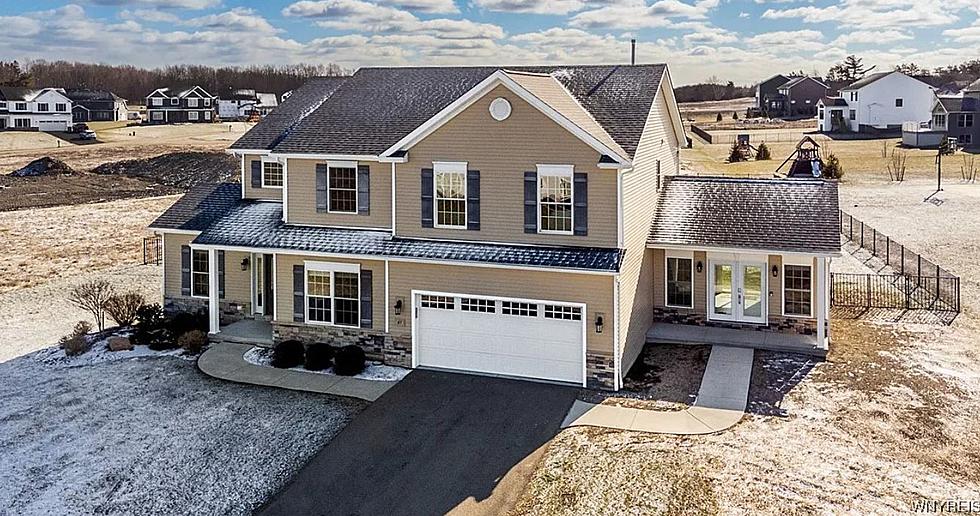 Jordan Poyer Puts Orchard Park Home Up For Sale [PHOTOS]
Credit: Zillow
The Buffalo Bills are currently retooling the roster for the upcoming 2023 season, which is hopefully the year the Bills can finally get over the hump.
Buffalo has made the playoffs the last four seasons but have lost in every round of the AFC playoffs since 2019. The only think they have not done yet is make and win the Super Bowl under head coach Sean McDermott and general manager Brandon Beane.
The Bills have made quite a few additions in free agency, mainly on offense, but one thing that shocked many Bills fans and media members was the re-signing of safety Jordan Poyer.
Poyer has been a huge part of the Bills top five defense over the last few seasons, originally signing as a free agent in 2017. Many Bills fans assumed with the Bills up against the salary cap and Poyer's age, that it was a forgone conclusion he would leave via free agency.
Poyer ended up signing back with Buffalo on a two-year contract. The Bills have a potential out after 2023, with a dead cap hit of only $2 million.
Despite Poyer playing at least another one or two seasons with the Bills, that hasn't stopped him and his wife Rachel Bush from putting their Orchard Park house for sale this off-season.
Bush tweeted a link to their house, which went on the open market on Thursday afternoon.
This might seem odd to some fans, but considering Poyer's contract situation and the fact it's the off-season, this isn't really surprising. It makes sense to get a head start on the market and no better time than April, before OTA's begin.
Check out some photos below, courtesy of Zillow.
Jordan Poyer and Rachel Bush Selling Buffalo Home
Buffalo Bills safety Jordan Poyer and his wife Rachel Bush have
listed
their Orchard Park home for sale.
Dylan Cozens New Waterfront Townhouse
Dion Dawkins Buys $1.3 Million Home in East Aurora
Dion Dawkins buys former
home
of a beloved former Bills player.