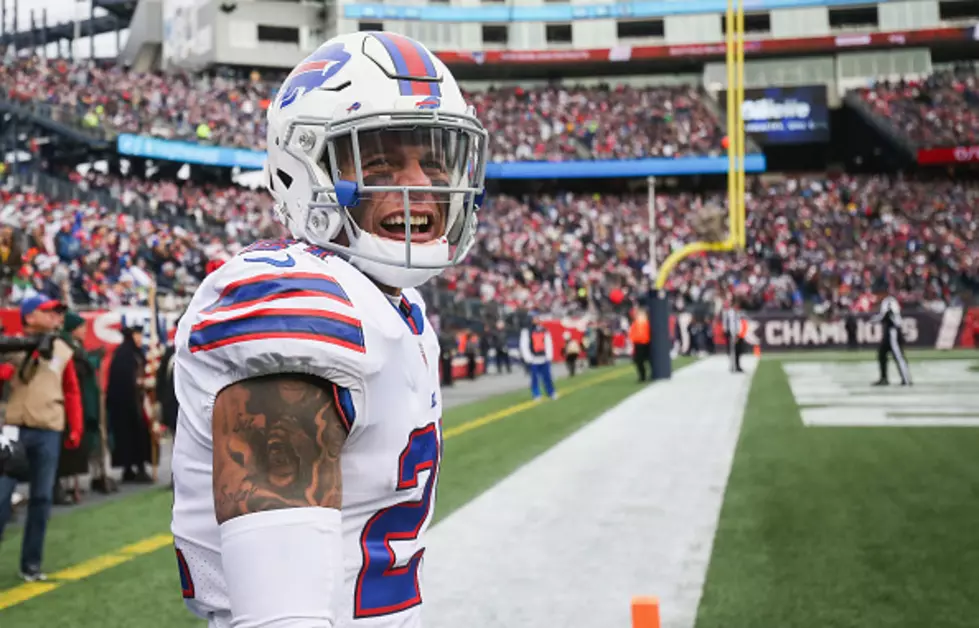 Jordan Poyer Tells Tom Brady: "Go Be With Your Kids, Man"
Getty Images
It's an important next two months for Buffalo Bills safety, Jordan Poyer.
Poyer is scheduled to be an unrestricted free agent this March, as his contract will expire with the Bills. There's been much debate on if general manager Brandon Beane will be able to re-sign Poyer, because they're up against the cap and have Tremaine Edmunds to re-sign.
Poyer is also focused on the Cincinnati Bengals this Sunday, as the Buffalo Bills host the Bengals in the AFC Divisional round.
However, Poyer is making news on Friday for what he said about Tampa Bay Buccaneers quarterback Tom Brady on his podcast.
Poyer talked about how much Brady has accomplished and the fact he has mentioned before how much he has stuck up for Brady this season...but Poyer says that Brady should "go be with your kids, man."
Here's the brunt of the quote from Poyer on Brady and his potential retirement decision this off-season.
Brady and the Bucs got blown out by the Dallas Cowboys in the NFC Wild Card round and if it was his last game, it was an ugly end to his Hall of Fame career.
Poyer's comments is something I agree with but there are pretty good odds, by all indications, that Brady comes back for one more season. Would that be with the Bucs or another team? That remains to be seen.
As for Poyer, Bills fans are worried he will leave via free agency, but maybe Beane surprises us with a new Poyer contract in February or March...
Best Free Agents Signed By The Buffalo Bills
The Buffalo Bills are gearing up for a run at the Super Bowl next season and some big-time free agents are already reaching out to the Bills looking to join the team. Check out some of the best free agents the Bills have signed in the past.
15 Things You Should Never Do at a Bills Home Game
Things that are a no-no to do at a Buffalo Bills home game.
22 Famous Buffalo Sports Phrases Every Die-Hard Bills and Sabres Fan Knows
Being a sports fan in Buffalo is sometimes like knowing a different language. Here are 22 of our favorite Buffalo sports phrases you already know if you're a huge fan! And if you're new here, here's how to catch up.