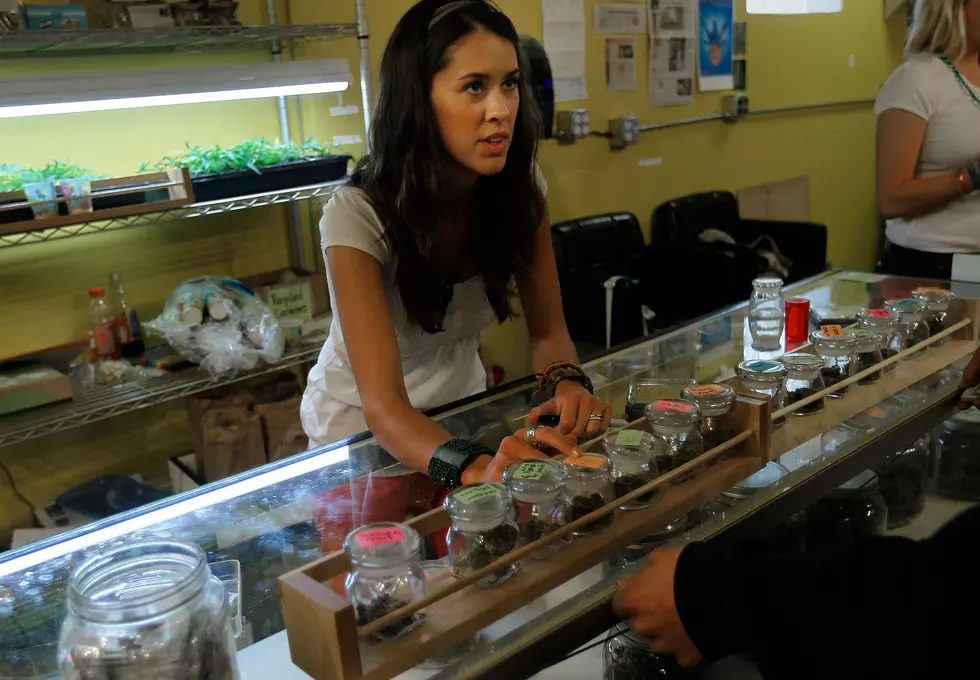 Here's How Many Legal Marijuana Shops Will Be In WNY
Getty Images
Even though New York has legalized adult-use marijuana, there will be a limit, at least initially, placed on the licensed dispensaries around the state. Each region will have a limited number of legal adult-use cannabis shops, so don't expect to see one on every corner or even in every town. The limits are based on the population of each region.
Here's a look at how many licenses for recreational cannabis shops will be issued in Western New York. The number is a 'maximum,' so there is no guarantee that amount of licenses will be granted, meaning there could be less dispensaries.
Western New York​​ - 11 Conditional Adult-Use Retail Dispensaries
Empire State Development considers the five counties above as the WNY region.  So with just 11 licenses available in the entire region during this initial round, there won't be too many shops in each county.  The majority will likely be located in Erie County.  While there are no licensed dispensaries currently open, marijuana consumers can still access legal marijuana.
Western New York Region Native Marijuana Dispensaries
Legal cannabis is available to consumers currently at these native territory stores. Remember, you must be 21 years of age or older to legally consume pot in New York State.
The Tuscarora Nation - The Shack
5446 Walmore Rd, Lewiston, NY 14092
The Seneca Nation - Doogie's Smoke Shop
11187 Route 20, Irving, NY 14081
The Seneca Nation - The Dope Aunties
357 Milestrip Ext, Irving, NY 14081
The Seneca Nation - Adlai's Smoke
12689 NY-438, Irving, NY 14081
The Seneca Nation - Good Leaf
14411 NY-438, Gowanda, NY 14070
The Seneca Nation - 420 Rez Bud
12623 Versailles Plank Rd, Lawtons, NY 14091
You can check out how many legal dispensaries there will be in the other regions of New York State below.
Here's How Many Legal Marijuana Shops Will Be In Each New York State Region
These 9 Towns In Niagara County Will Not Allow Marijuana Sales
Here Are The Towns In Chautauqua County That Will Allow Marijuana Sales
These 9 Towns In Niagara County Will Not Allow Marijuana Sales