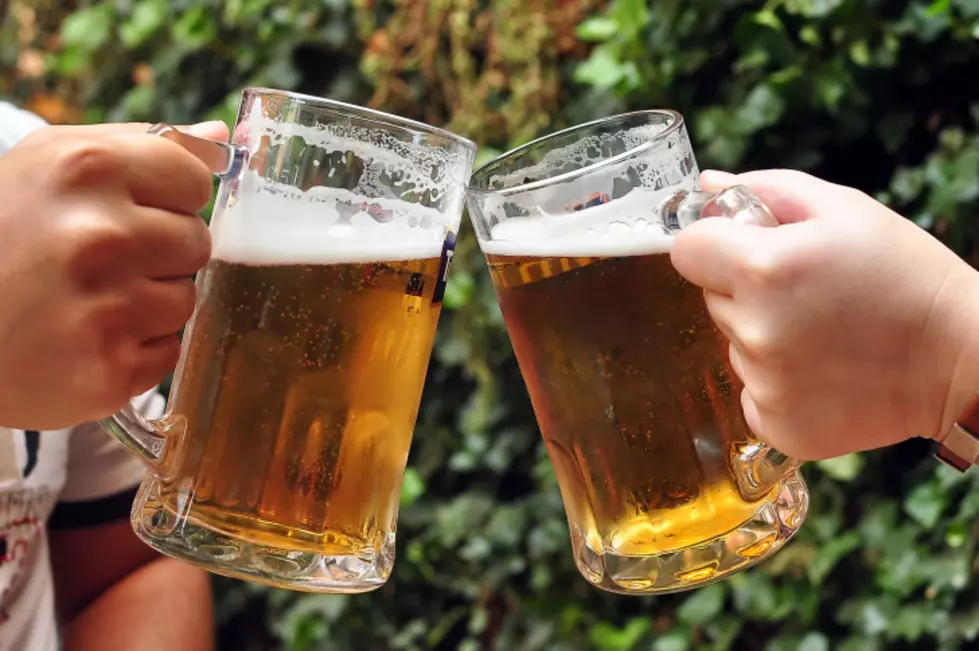 New York State Makes Major Change For Restaurants, Bars
AGCreativeLab
Cheers! New York State lawmakers approved a major change that officials believe will help bars across the Empire State.
On Thursday, State lawmakers agreed on the 2023 New York State Budget. The Senate and Assembly are expected to have all of the budget bills passed by the end of Thursday.
New York State Budget Passed
The budget includes 13 major changes to New York State. You can see all of the changes below.
Among the new items is to-go alcohol.
To-Go Alcohol For New York Restaurants
Restaurants will be able to sell alcohol for take-out and delivery.
"This is a $250 million program to help bring additional relief for small businesses, but also we want to continue bringing relief to those mom and pop small businesses and local restaurants," Gov. Kathy Hochul said while announcing the state budget.
One Major Catch
There is one catch for to-go alcohol. Food must be purchased with drinks.
"I was a waitress for a long time, five years, and I know how hard it is to hang on. They really bore the brunt of shutdowns and pandemic restrictions. So effective upon signing the budget, which I hope happens really soon, we'll immediately legalize the sale of to-go alcoholic drinks," Hochul added.
New Rules For New York Restaurants With To-Go Drinks
Any purchase for take-out or delivery must be accompanied by a purchase of a substantial food item.
The alcoholic beverages are packaged in a container with a secure lid or cap sealed in a manner designed to prevent consumption without removal of the lid or cap by breaking the seal.
Beverages purchased for take-out or delivery are subject to any applicable state and municipal open container laws, rules, regulations, and ordinances.
Takeout and delivery of alcoholic beverages may only occur during licensed hours of operation of on-premises retailers in the county in which the licensed premises are located.
The price per serving shall be the same as if consumed on-premises and shall not be sold as part of any promotion or special unless such promotion or special is also available for consumption on-premises.
The licensee shall not sell for take-out or deliver, any bottles of liquor or bottles of wine.
The licensee shall not advertise or promote the sale of full bottles of wine or liquor for off-premises consumption
13 Major Changes Coming To New York State
The historic budget makes investments in education, infrastructure, gas, bars,  public safety and more including:
13 Major Changes Coming To New York State
Hudson Valley Restaurants Where You'll Enjoy Eating at the Bar
Chances are your favorite Hudson Valley Restaurant has an awesome bar. Next time you are at your favorite lunch or dinner spot consider a seat at the bar for your meal. I tried it once because the dining room was booked and now the restaurant bar for food and drinks is sometimes my preferred choice. Here a some of the ones I have discovered that you can enjoy.
LOOK: Best Beers From Every State
To find the best beer in each state and Washington D.C., Stacker
analyzed January 2020 data from BeerAdvocate
, a website that gathers user scores for beer in real-time. BeerAdvocate makes its determinations by compiling consumer ratings for all 50 states and Washington D.C. and applying a weighted rank to each. The weighted rank pulls the beer toward the list's average based on the number of ratings it has and aims to allow lesser-known beers to increase in rank. Only beers with at least 10 rankings to be considered; we took it a step further to only include beers with at least 100 user rankings in our gallery. Keep reading to find out what the best beer is in each of the 50 states and Washington D.C.