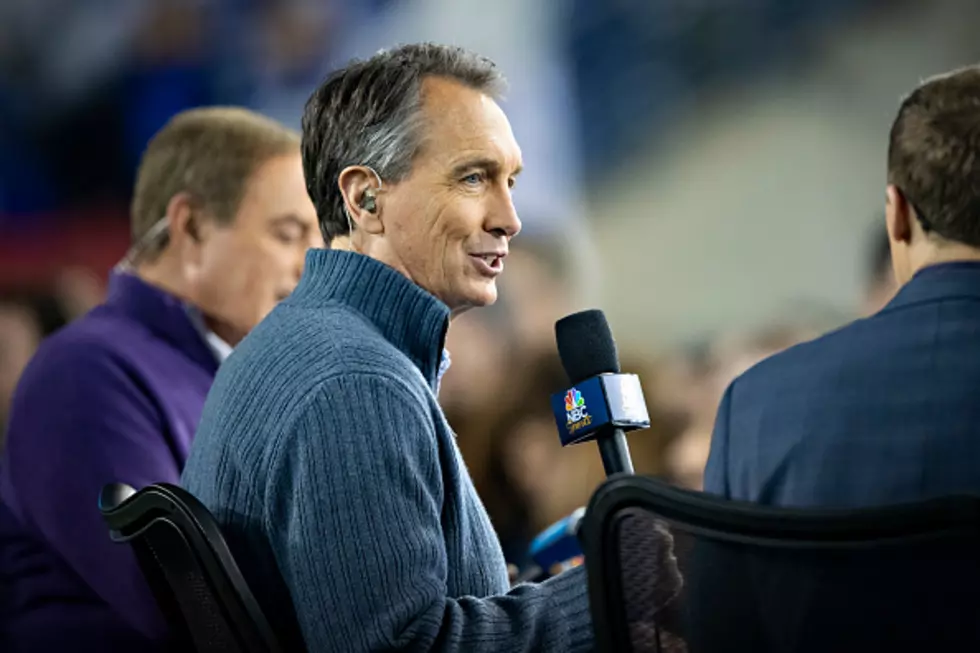 Anti Collinsworth Sign Goes Viral In Buffalo, New York
Getty Images
The Buffalo Bills will take on the New England Patriots on Thursday night in New England. Western New York Bills fans who don't have Prime can catch the game on Channel 7 in Buffalo.
The fans if the Buffalo Bills, for the most part, will be happy that Cris Collinsworth will not be part of the game's broadcast Thursday. There are some who think Collinsworth is not a Buffalo fan and almost seems to root against the Bills when he calls a game. But perhaps it is not only the Buffalo Bills that Collinsworth seems to have a problem with. The fans at the Packers-Eagles game felt the same way about watching a game that features Collinsworth as an analyst.
The Bills are still a favorite for the game this Thursday and as the season is starting to wind down, they need to get healthy. With Von Miller out and various others players still questionable, the last stretch to the playoffs will be a challenge. The Bills will be back home against the Jets on December 11th at 1pm and the game against the Miami Dolphins is still in the "flex" zone and potentially will be moved to a Sunday night game. The means that Collinsworth may be back in Orchard Park.
While we wait to see what the NFL will do with the Miami game, there is one thing we do know; it will be colder for the game on December 17th than the last time the Bills played the Dolphins and hopefully gives the Bills an advantage.
Buffalonians Would Hate To See Josh Allen Endorse These Companies
Buffalonians Would Hate To See Josh Allen Endorse These Companies