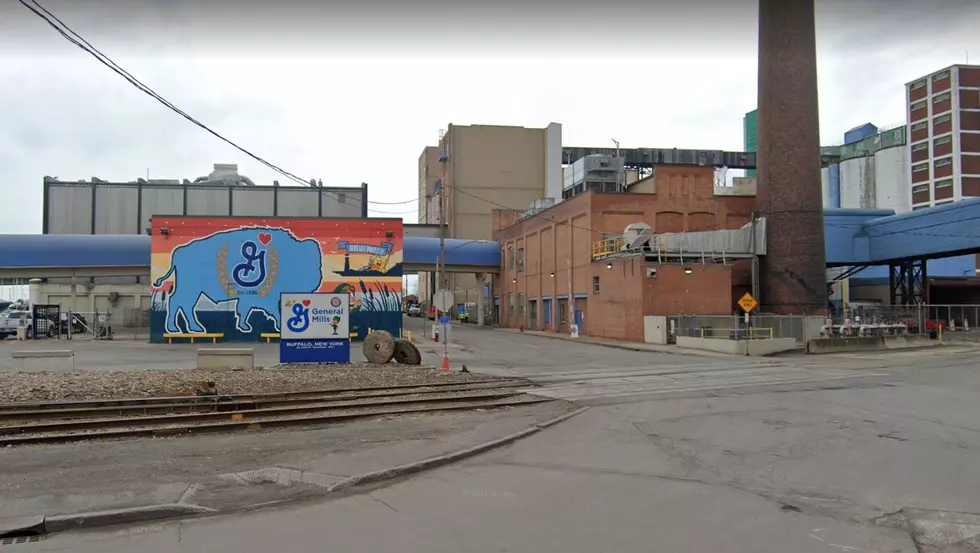 Bills Player: "Buffalo Cheerios Scent Hits Different After a Win"
Credit: Google Maps
The Buffalo Bills and the Buffalo community have one of the strongest connections in professional sports. It's not a stretch to say that bond is the strongest in professional sports.
If you have grown up or have lived in Buffalo and Western New York for an extended period of time, you know that the Bills mean everything to this community. They are an escapism for Buffalonians and bring people together.
The Bills players also have a pretty great understanding of things that happen around Buffalo.
The Bills defeated the Miami Dolphins on Sunday in the NFL's Wild Card round. It was a lot closer than many predicted but in the postseason, it's typically close and a win is a win.
Bills tight end Quintin Morris, who caught the first touchdown pass in the December home game against the Dolphins, tweeted that the Cheerios smell in Buffalo hits different after a win.
"That Buffalo Cheerio scent hits different after a dub."
Some days that Cheerios smell is very prominent in the City of Buffalo. Sometimes I even smell Trix when walking into the office near Lafayette Square in downtown Buffalo.
The fact the players know about all the pop culture and happenings in Buffalo and Western New York just makes them more likable.
The Bills next host the Cincinnati Bengals at Highmark Stadium this Sunday at 3 pm. It will be the Bills toughest challenge since playing at the Kansas City Chiefs in October and will finally match up the Bills and Bengals, who had their Monday Night Football game cancelled (Jan. 2) due to the medical event involving Damar Hamlin.
Bills Mafia's Wishlist For The New Buffalo Stadium
The Bills are building a new stadium and here is a wishlist from Bills Mafia.
17 Recipes They Have To Put In The Bills New Cookbook
22 Famous Buffalo Sports Phrases Every Die-Hard Bills and Sabres Fan Knows
Being a sports fan in Buffalo is sometimes like knowing a different language. Here are 22 of our favorite Buffalo sports phrases you already know if you're a huge fan! And if you're new here, here's how to catch up.