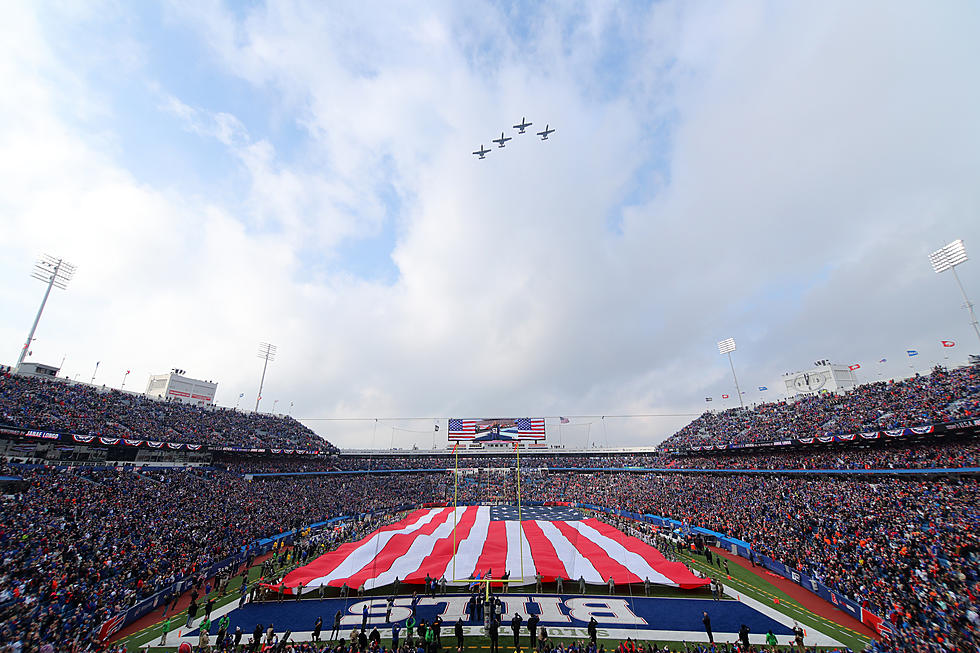 Report: The Buffalo Bills Have Their Sights Set On a New Stadium
Getty Images
Could the Buffalo Bills be finally getting a new stadium in the not-so-distant future? They very well could be, according to reports.
The talk over recent weeks has revolved around the Buffalo Bills and Pegula Sports and Entertainment conducting a stadium study with an independent firm about the future plans in regards to a new stadium or a highly-renovated one in Orchard Park.
Today, WKBW is reporting that they've confirmed an earlier report by Venues Now that says the Bills and PSE are consulting with Legends Global Planning about exploring options for a potential new stadium.
What's particularly interesting about Legends Global Planning is the agency is co-owned by Dallas Cowboys owner Jerry Jones and the report says the Bills have selected the agency to help sell sponsorships and premium seats for the potential new venue...
The original report states that since it takes roughly 3-5 years from design to construction to build a new stadium for a professional franchise, the Bills would likely have to re-sign their current lease for Highmark Stadium, which runs until July of 2023.
The Bills reportedly favor a new stadium over a highly-renovated Highmark Stadium. Whether or not a new stadium stays in Orchard Park or is in Buffalo, remains to be seen, but according to Mike Catalana of 13WHAM in Rochester, the new stadium would be in Orchard Park with an overhang much like Hard Rock Stadium in Miami.
We will see where this goes but it appears based on these new reports that a new stadium could be on the way for the Buffalo Bills and Orchard Park.
Bills Stadium Under Snow
Famous People Who Are Bills Fans
The 100 Best Places to Live on the East Coast