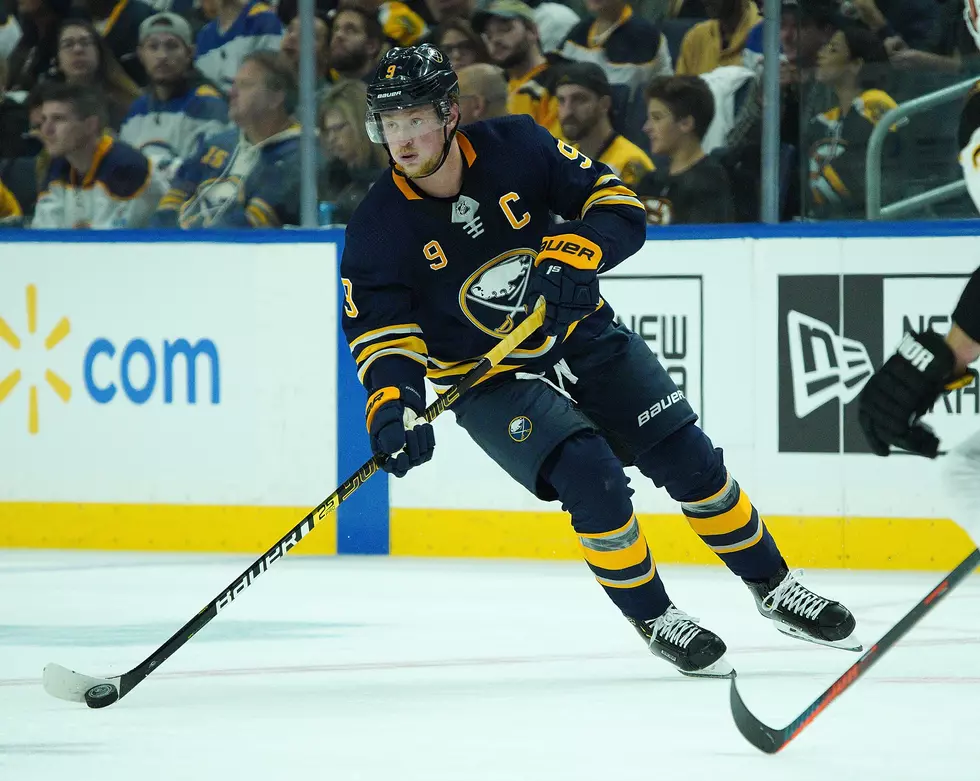 Sabres Rally For Overtime Win
Jack Eichel scored a power play goal and set up the game winner in overtime (Getty Images)
Coming off a 6-2 loss to the Flyers and trailing 3-1 at the end of the second period against the Los Angeles Kings, Jack Eichel said the Sabres needed an emotional response in the third period to avoid a sixth straight loss.  And Eichel was the one to lead the charge in a 4-3 come from behind win.
The Sabres were flat out awful in the first two periods against a team that had played the night before.  With three regular defensemen still out of the lineup with injuries, rookie mistakes led to a pair of LA goals in the second period.  And although they were getting chances their power play was coming up short.
Different story in the third period.  Eichel scored on the power play to cut the Kings lead to one, then Johan Larsson scored on a perfect deflection of a Lawrence Pilut shot and suddenly the game was tied and headed to overtime.
Then in overtime the power play came thru again.  With Rasmus Ristolainen causing all kinds of problems for the Kings in front of the net he was able to pass to Jeff Skinner off to the other side of the net and Skinner scored his 21st goal of the season to give the Sabres the win.
The Sabres dominated the third period with 16 shots and 4 more in the overtime for a total of 47 shots for the game.  The Sabres host the Arizona Coyotes on Thursday.