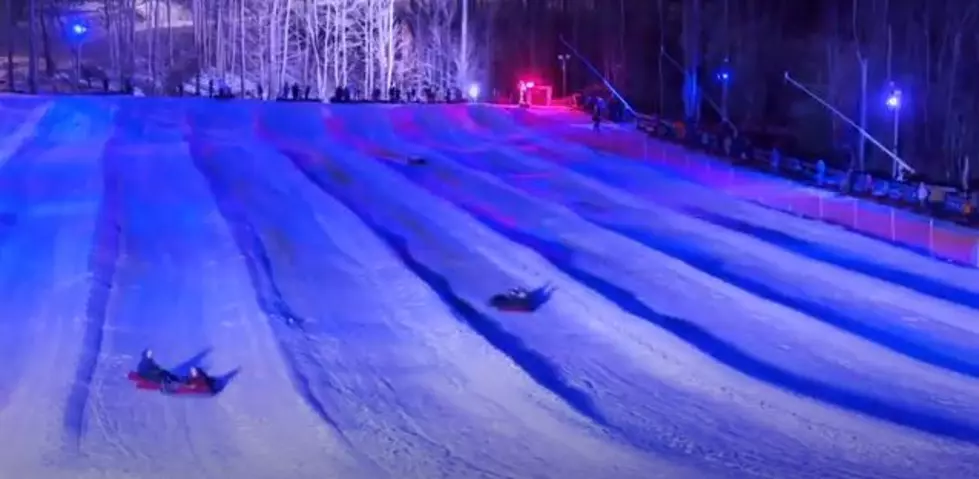 There's Lunar Light Tubing In WNY
Credit: Peek'n Peak YouTube
If I was ranking winter activities, tubing would definitely be in my top three. Honestly, it might be number two (just behind ice hockey). Have you ever gone tubing at night through, surrounded by LED lights though?\
According to WGRZ, Peek'n Peak Resorts has brought back their lunar light tubing, which is a huge hit with families.
Not only do they have have bright LED lights, but they also play music during the activity. Some night feature a live DJ on sight. The only requirement is that tubers have to be at least 3 years old.
Lunar light tubing begins as soon as the sun down. They do have capacity limits, however, due to the pandemic, so it's best to keep that in mind when visiting.
They're open 9 a.m. to 4 p.m. Monday and Thursday. They're open until 11 p.m. on Fridays and 1 a.m. on Saturdays. They're closed on Tuesday and Wednesdays.
Peek'n Peak Resorts is located in Clymer, NY.
Enter your number to get our free mobile app
I'm now an adult but this looks like a blast. I'll definitely be driving down to do this and acting like a kid again. I love tubing so much.