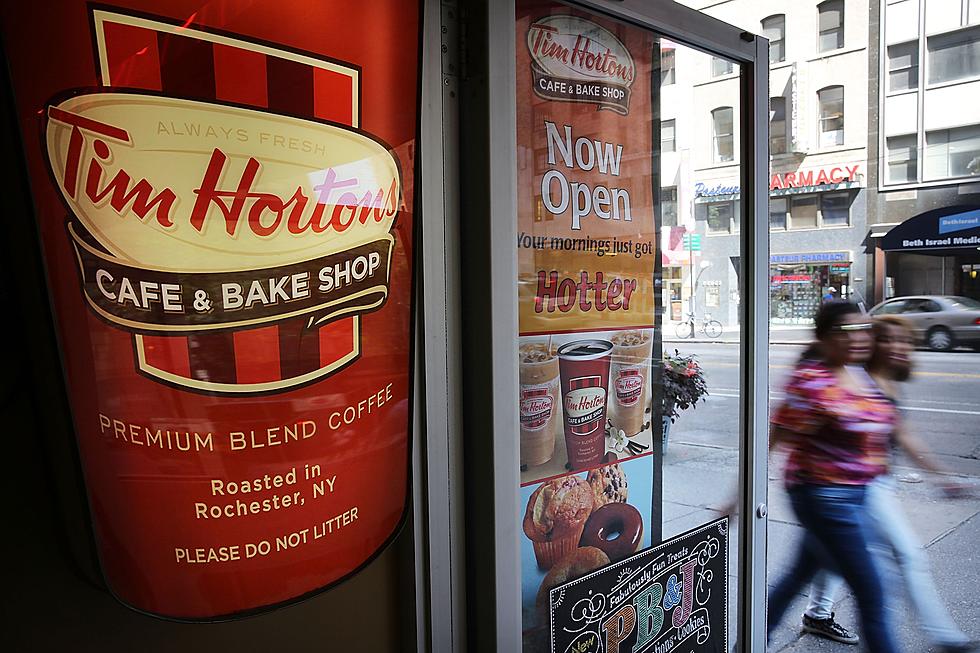 Tim Hortons Opening Drive-Thru Only Locations In New York State
Getty Images
Tim Hortons announced that it will be opening a new generation of restaurants - drive-thru only stores this year in New York State. In addition to new locations with no dining room, the chain also announced an update to its in-restaurant dining design. The "next generation" restaurant will be 1600 square feet with a 24-seat dining room.
The new restaurants are designed for an even more convenient guest experience with a drive-thru only model that maximizes drive-thru efficiency and speed of service so you can get your morning brew without any hassle. The new design also works seamlessly with the Tim Hortons app which allows guests to order ahead of time for pick-up, collect reward points for free items, and access to exclusive weekly offers.
The drive-thru only store will feature VIP mobile order parking spaces. The menu at the drive-thru-only store will be changed to what is described as 'simplified.' It will offer energy drinks, refreshers, Iced Capps, donuts, Timbits, breakfast sandwiches, and coffee. Jay Pritchett, Head of Marketing, of Tim Hortons U.S. said,
Our guests are looking for great service, high-quality coffee and food, and they want to feel safe when visiting Tim Hortons® restaurants. Our new restaurant design offers all of that and more. We've innovated our restaurant interior to offer a designated mobile order pick-up area. We also offer an inviting and comfortable atmosphere for guests who choose to dine-in and spend time in our restaurants.
The first drive-thru only model restaurants will open this summer in several states including New York, West Virginia, Ohio, and Michigan.
You Can't Legally Buy Booze In Any Of These 7 Towns In New York State
Claim Your Share Of Lost Money In New York State
Meet the 9 Black Billionaires in America, Members of a Rare Club